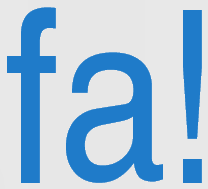 More evidence to support that excess fat ages the body and is linked with inflammation and senescent cells.
---
Excess visceral fat tissue is very bad for long-term health. Being obese is by some measures as harmful as a smoking habit when it comes to remaining life expectancy. Even modest amounts of excess weight have a measurable negative impact on the future trajectory of health and longevity. There is an enormous mountain of data to support these points, ranging from large human studies to simple but compelling experiments in which the surgical removal of fat from mice leads to extended life spans. Unfortunately we evolved in an environment of scarcity and so find it a challenge to stay slim in an environment of plenty; this is a high class problem to have in exchange for an end to unavoidable famine and malnutrition, but a problem nonetheless.
One of the contributing causes of degenerative aging is the growing presence of senescent cells in tissues. While investigating the effects of changes in the amount of fat tissue in mice, researchers here find evidence to suggest that some portion of the damage done by fat tissue occurs because it hosts many more senescent cells than would otherwise be present in the body. These cells produce a mix of inflammatory signals, and may well be a sizable cause of the well-known link between visceral fat and increased inflammation. Chronic inflammation alone drives a faster progression of most of the common fatal age-related conditions, and that is without considering all of the other damage done due to the signaling produced by senescent cells.
Read more