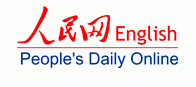 More on the completion of phase 1 testing of by the Chinese on their Quantum Satellite as they have kicked their second phase that includes hacking.
---
Five space exploration projects to begin during 13th Five-Year Plan
Micius, the world's first quantum satellite, has successfully completed four months of in-orbit tests since China launched it on Aug 16, the Chinese Academy of Sciences has announced.
"The overall performance has been much better than we expected, which will allow us to conduct all our planned experiments using the satellite ahead of schedule and even add some extra ones," Pan Jianwei, chief scientist for the satellite project, said at a ceremony on Wednesday.
Read more