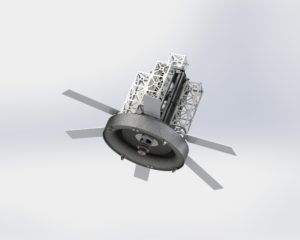 Since our launch in 2016, Vector has focused on connecting space startups and innovators with affordable and reliable space by dramatically increasing access and speed to orbit. And as a result, Vector is reshaping the multi-billion launch market. Building on over 10 years of research to develop the Vector-R launch vehicle, Vector is truly at the forefront of innovation and revolutionizing the next generation of rocket launches. George Washington University has developed ground-breaking plasma steering thrusters which will help put Vector ahead in the great "New Space" race. Our collaboration with George Washington University will help us move closer to achieving our long-term vision of furthering the technological achievements for our industry.
Through this agreement, Vector will license the plasma thruster technology created by the School of Engineering and Applied Science at George Washington University for the Vector-R launch vehicle. The technology will allow us to propel miniature satellites, which are significantly less expensive and made from common materials, and control them while in space. As part of the collaboration, Vector will develop the thruster for commercial space use, and the University will continue to develop the next generation of the technology.
Small spacecraft and satellites are extreme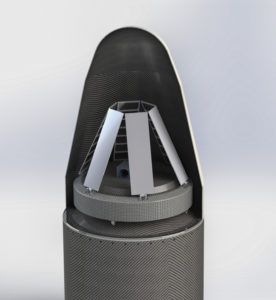 ly difficult to maneuver and control once in space, and George Washington University's plasma thruster technology helps us manage this problem. The thrusters use titanium as a propellant, which is converted into a gas-like plasma to provide propulsion. The plasma then accelerates and expands into a vacuum at high velocities to produce thrust. This thrust helps the craft overcome drag and maintain the small satellite's orbit. We plan to use the technology as part of our launch system dedicated to micro spacecraft.
Read more