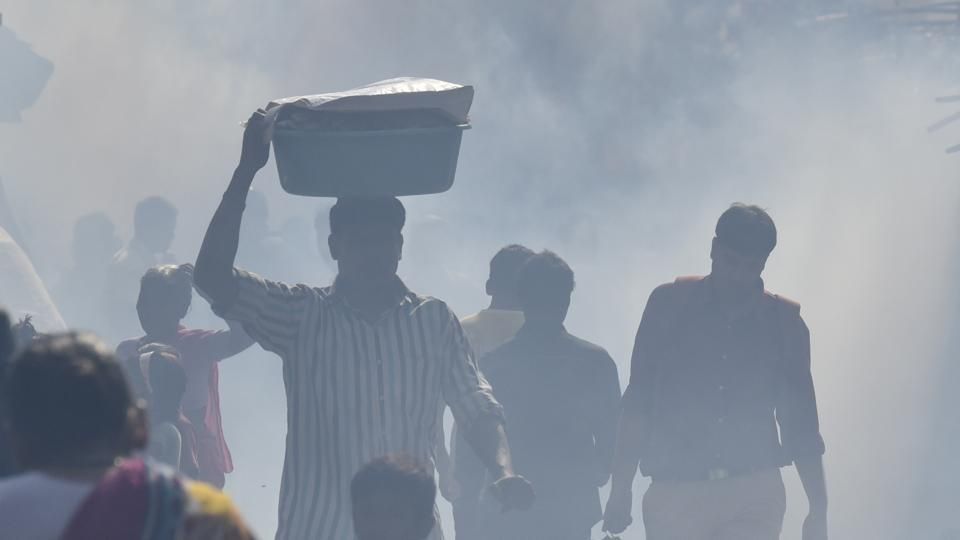 Most premature deaths in Mumbai and Delhi over two decades were caused by stroke (a medical condition that occurs when blood supply to the brain is cut off), due to inhalation of ultrafine suspended particles, revealed a study by the Indian Institute of Technology – Bombay (IITB).
The three-member IITB team attributed 35.3% premature deaths to cerebrovascular disease – arteries supplying blood to the brain is affected – as a result of being exposed to high levels of particulate matter of size less than 2.5 microns in diameter (PM2.5) between 1991 and 2015. Additionally, premature deaths due to ischemic heart disease (it falls under the group of cardiovascular diseases) and chronic obstructive pulmonary disease (COPD) stood at 33.3% and 22.9% during the same period.
A dangerous pollutant, PM2.5 can lodge deep into the lungs and cardiovascular system, giving rise to a host of problems from damage to lung tissue, sneezing, asthma attacks, migraines, headaches to even cancer and heart attacks. The elderly, children, and those with chronic lung disease, influenza, or asthma, are especially sensitive to the effects of PM2.5.
Read more