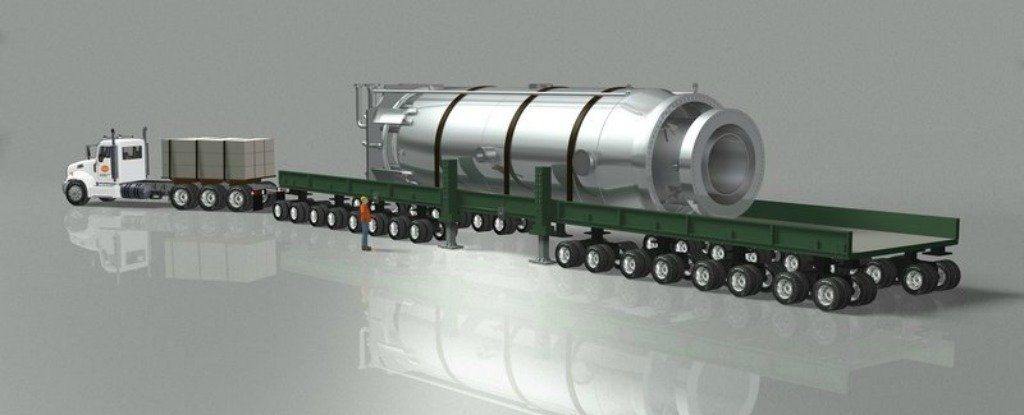 The future of nuclear power might look very different than we thought, with a US-based company presenting plans for miniature, modular nuclear power plants that are so small, they can fit on the back of a truck.
NuScale Power, the company behind the power plants, says each modular device is completely self-contained, and capable of producing 50-megawatts of electricity — enough to power thousands of homes.
The power plants stand 29.7 metres tall, so aren't really that 'miniature', except relative to an acutal nuclear power plant. They also haven't been tested as yet, so we need to reserve our excitment for when we can actually see these things in action.
Read more