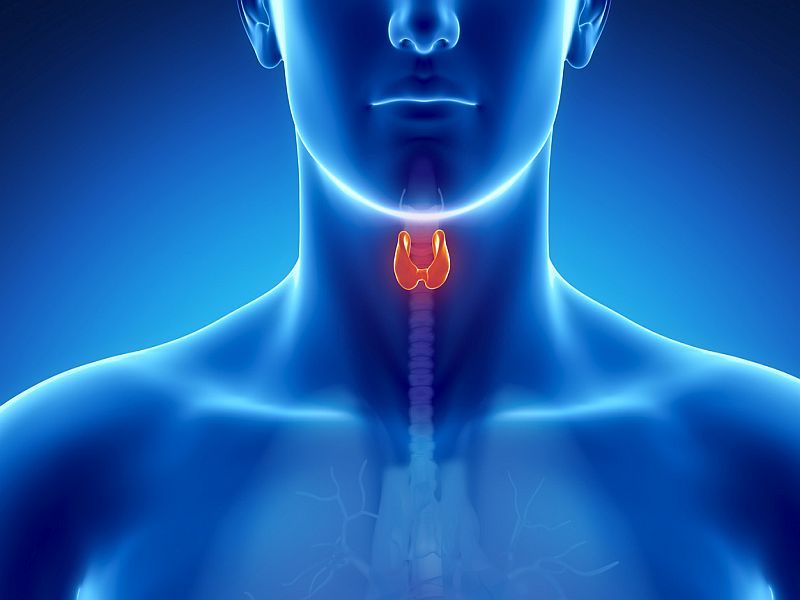 Not good to hear.
---
(HealthDay)—For patients with unresected anaplastic thyroid carcinoma (ATC), overall survival (OS) is poor, but radiation therapy (RT) dose is associated with improved survival, according to a study published online Dec. 27 in Cancer.
Todd A. Pezzi, from the Baylor College of Medicine in Houston, and colleagues examined the outcomes of patients with unresected ATC who underwent no surgery or grossly incomplete resection. The authors assessed correlates of OS for 1,288 patients.
The researchers found that the median OS was 2.27 months, and 11 percent of patients were alive at one year. There was a positive correlation for RT dose and survival for the entire study cohort, for those receiving systemic therapy, and for those with stage IVA, B, and C disease. Older age, one or more comorbidities, and distant metastases correlated with OS in multivariate analyses (hazard ratios, 1.317, 1.587, and 1.385, respectively); there were also correlations for receipt of systemic therapy (hazard ratio, 0.637) and for receipt of RT versus no RT (45 Gy: hazard ratio, 0.843; 45 to 59.9 Gy: hazard ratio, 0.596; and 60 to 75 Gy: hazard ratio, 0.419). Propensity-score matching confirmed the RT dose-survival correlation for patients who received higher (60 to 75 Gy) versus lower (45 to 59.9 Gy) therapeutic doses.
Read more