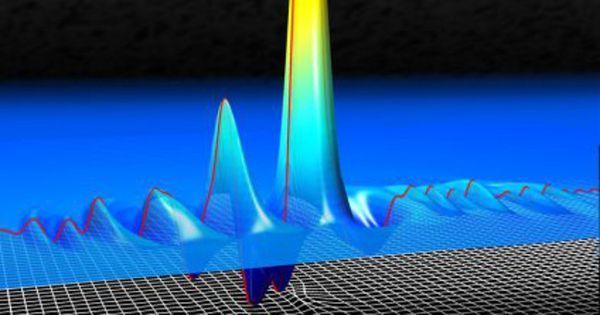 It's one of those philosophical questions we occasionally ponder: What is nothing? Can nothing be something? If not, then how can something come from nothing?
If there's one scientific field on the forefront of such conceptual paradoxes, it's quantum theory. And in quantum theory, nothing actually is something … sort of.
See, according to quantum mechanics, even an empty vacuum is not really empty. It's filled with strange virtual particles that blink in and out of existence in timespans too short to observe. Nothingness, on the quantum level, exists on a level of intuitive absurdity; a kind of existence that is paradoxical but, in some conceptual sense, necessary.
Read more