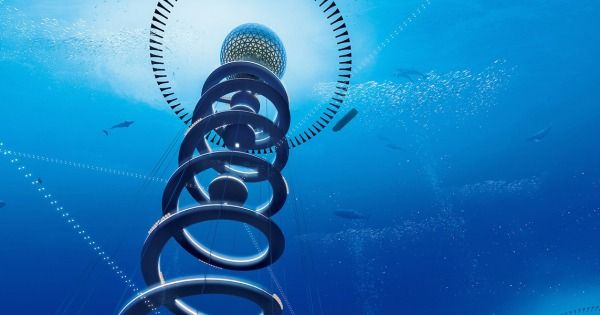 In Brief
From colonies on Mars to massive pods under the sea, architects and urban planners have come up with some wildly imaginative designs for the future of city living.
Given current population trends and our ever-worsening environment, we need to start thinking now about how humanity will live in the future.
When you imagine what the cities of the future will look like, it's hard to think that we can do more than what some nations have already achieved. For instance, Dubai, Japan, and Singapore feature some of the world's most impressive modern architectural marvels; Helsinki is pioneering a future in data transparency; Brazil is setting the standard for efficient and sustainable mass transportation and eco-consciousness; and Korea is defining an urban landscape anchored on digital connectivity.
But architects and urban planners are letting their imaginations run wild — after all, where else can we go but toward our most outlandish, exciting, and sometimes even dystopian imaginings of the future?
Read more