Orginal press: http://www.prweb.com/releases/2017/02/prweb14062199.htm
Bioquark, Inc., (http://www.bioquark.com) a life sciences company focused on the development of novel biologics for complex regeneration and disease reversion, and SC21 Biotech, (http://www.sc21bio.tech), a biotechnology company focused on translational therapeutic applications of autologous stem cell therapy, have announced a collaboration to focus on novel cellular reprogramming and production approaches for CCR5 Delta32 homozygous cord blood stem cells, for long-term control of HIV via transplantation.
"We are very excited about this collaboration with SC21 Biotech," said Ira S. Pastor, CEO, Bioquark Inc. "The natural synergy of our cellular reprogramming tools and SC21 Biotech's translational cell therapy experience, will make for a transformational opportunity in this area of HIV disease control."
HIV-1 infection afflicts more than 35 million people worldwide. For individuals who have access to antiretroviral therapy, these drugs can effectively suppress, but not cure, HIV-1 infection. The only documented case for an HIV/AIDS cure was a patient with HIV-1 and acute myeloid leukemia who received allogeneic hematopoietic cell transplantation from a graft that carried the HIV-resistant CCR5-Delta32 homozygous mutation. The patient has remained without any evidence of HIV infection for more than 8 years after discontinuation of antiretroviral drug therapy.
However, identifying immune matched adult CCR5- Delta32 homozygous donors for a given patients is not readily feasible in part because the prevalence is in only about 0.8%–1% of individuals of northern European descent and much less in other ethnic groups, as well as the fact that for such transplants with adult cells there needs to be a very close HLA match between donor and patient.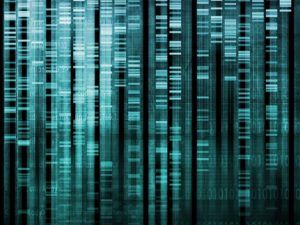 In contrast, cord blood that is CCR5- Delta32 homozygous provides a major advantage in that much less stringent HLA matching is required between donor and patient. However, a technological method to cost effectively and industrially scale the production of such cells has been missing.
"We look forward to working closely with Bioquark Inc. on this exciting initiative," said Mr. Paul Collier, Managing Director of SC21 Biotech. "The ability to apply Bioquark's cellular reprogramming tools in order to produce industrial quantities of such precious cell lines will offer a much greater global penetration of this important therapeutic modality for HIV."
"Bioquark has spent several years studying the evolutionarily perfected ability of bioactive moieties found in ooplasms to turn back biological time and re-set cellular regulatory state" said Dr. Sergei Paylian, Founder, CSO, and President, Bioquark Inc. "This unique initiative is one more step in our broad translation of such natural capabilities to control the progression of human diseases."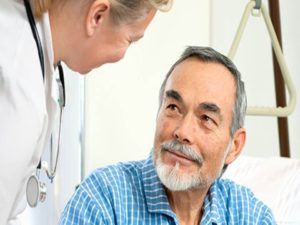 About Bioquark, Inc.
Bioquark Inc. is focused on the development of natural biologic based products, services, and technologies, with the goal of curing a wide range of diseases, as well as effecting complex regeneration. Bioquark is developing both biological pharmaceutical candidates, as well as products for the global consumer health and wellness market segments.
About SC21 Biotech
SC21 Biotech is a novel a biotechnology company focused on translational therapeutic applications, as well as expedited, experimental access for "no option" patients, to a novel range of regenerative and reparative biomedical products and services, with the goal of reducing human degeneration, suffering, and death.