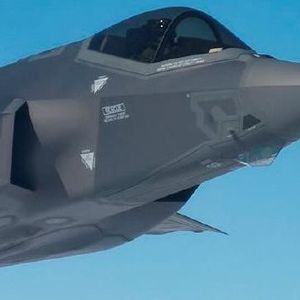 Should the US be concerned when China tells us that our F35s are already obsolete to their own next generation fighter jets now that China has their new radar capability that can detect stealth technology 100 km away?
---
CHINA claims it has a radical new 'quantum' radar capable of detecting stealth fighters at great distances. Does this mean our ultra-expensive new F-35 is obsolete, even before we get it?
The RAAF's first F-35's will be making their debut Australian appearance at the Avalon air show this week. It's not a combat-capable aircraft, yet, though the first partially operational US squadron of the type was deployed to Japan earlier this year.
But Beijing state media has boasted its scientists have successfully tested a new type of radar capable of defeating stealth technology at ranges out to 100km.
Read more