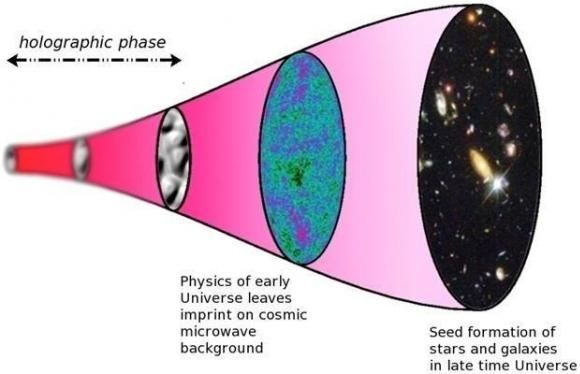 As strange as it may sound, the universe actually may be a hologram, according to a recent study published in the journal Physical Review Letters.
Despite our knowledge of the universe, cosmologists have never been able to agree on a single unified model. This is because many current versions describe the cosmos with either general relativity or quantum theory, and neither of those work well together.
In an attempt to bridge this gap, a team of researchers from Canada, England, and the United States, argued that a holographic explanation of the universe could provide a set model, UPI reports. This is because it is able to account for irregularities in the echo of thermal energy leftover from the Big Bang, known as the cosmic microwave background.
Read more