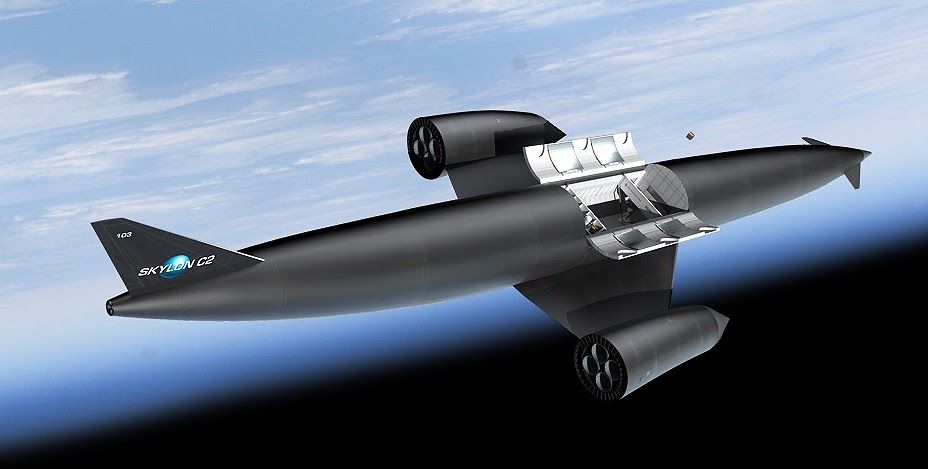 The leading projects for developing a hypersonic spaceplane are Reaction Engines of the UK and Hypermach.
Reaction Engines Skylon
Reaction Engines of the UK is a leader in developing a hypersonic vehicle and hypersonic components. The British government finalized a £60 million to the project: this investment will provide support at a "crucial stage" to allow a full-scale prototype of the SABRE engine to be built. If all goes to plan, the first ground-based engine tests could happen in 2019, and Skylon could be performing unmanned test flights by 2025. In November 2015, BAE Systems invested £20.6 million in Reaction Engines to acquire 20 per cent of its share capital and agreed to provide industrial, technology development and project management expertise to support Reaction Engines during its development phase. It could carry 15 tonnes of cargo to a 300 km equatorial orbit on each trip, and up to 11 tonnes to the International Space Station, almost 45% more than the capacity of the European Space Agency's ATV vehicle.
Read more