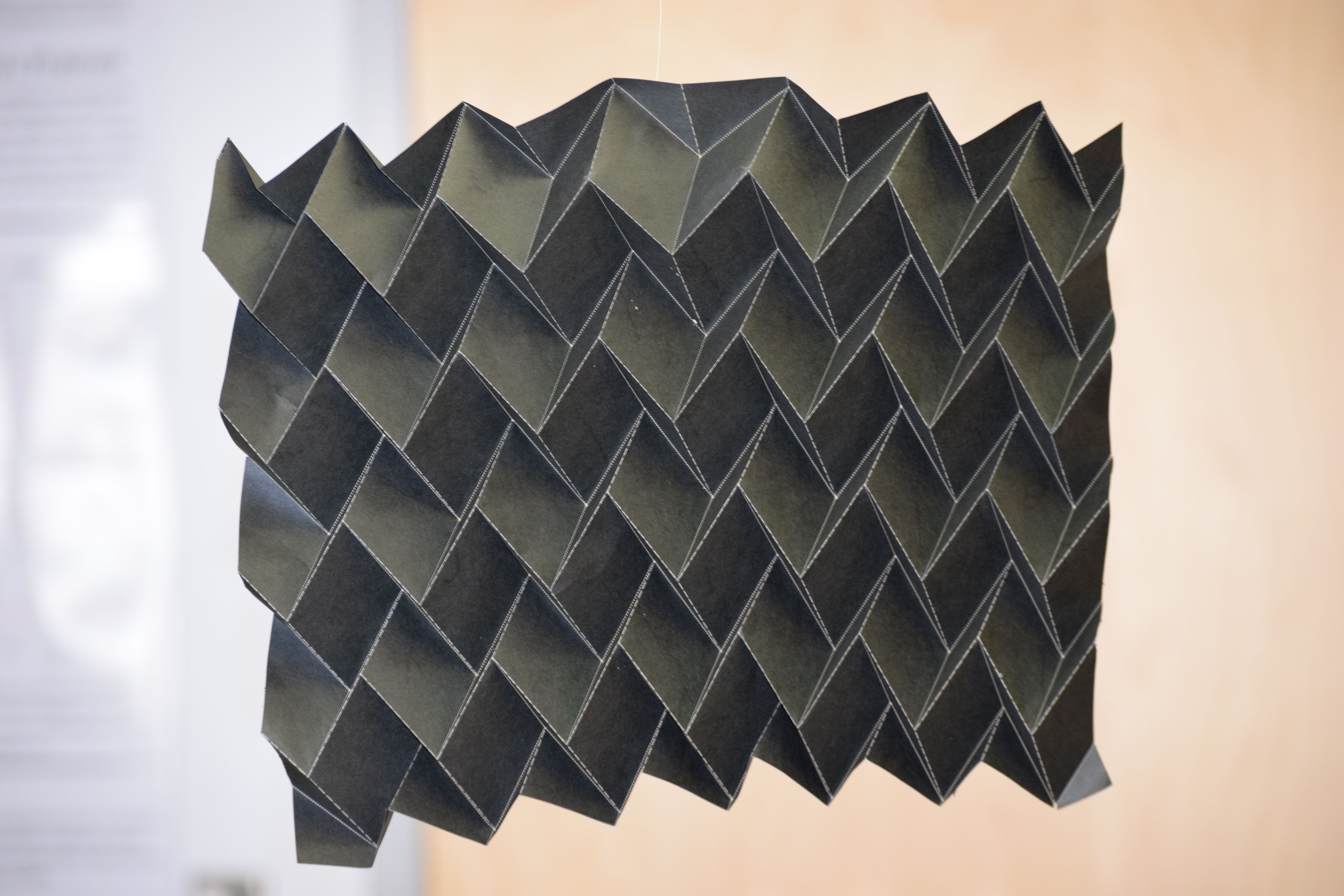 The devices we're sending into space are getting smaller and lighter, which means there's less room for bulky and static components. Flexibility and compactness are coming into vogue, and this prototype satellite radiator is inspired by that most compact and flexible of arts: origami.
An ordinary radiator would, of course, help dissipate heat generated by the sun or on-board electronics. But its shape and size, and therefore to a certain extent its capabilities, are set when it is manufactured.
Goddard Space Flight Center and Brigham Young University researchers are working on a radiator that can fold up or expand as needed to accelerate or slow the rate of heat dissipation as its operators see fit.
Read more