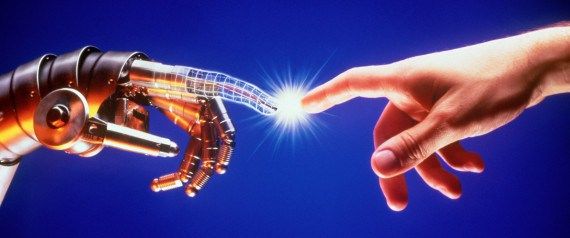 Great read and highlights what I have been showing folks around the convergence that is occurring between technology and biology via Quantum. We're achieving (in the Epoch chart on Singularity Evolution) Epoch 5 via Quantum Bio and our work we're seeing from DARPA, Microsoft, Amazon, Google, and others. Synbio has to mimic the properties we see with Quantum Biology/ Biosystems. And, things like DARPA's own RadioBio will enable and expose many things on multiple fronts in Biosensors (including security), IoT, healthcare/ medical prevention management and treatments, AI, etc.
---
Singularity – the state of being singular; Oneness.
The biological system is a natural form of technology. A simple examination of the nanobiology of the macromolecular system of any cell will attest to this – enzymes and structural proteins are veritable nanomachines, linked to the information processing network of DNA and plasma membranes. Far from being a primordial or rudimentary organic technology – we are discovering more and more the level of complexity and paragon technological sophistication of living systems, which as is being discovered, even includes non-trivial quantum mechanical phenomena once thought to only be possible in the highly specialized and controlled environment of the laboratory.
Reciprocally, soon our technologies will become living systems – particularly through nanotechnology (which is being accomplished through reverse engineering and hybridization with biomolecules, particularly DNA) and general artificial intelligence – machine sentience. Following this parallelization of biology with technology, we can examine how humanity as a technological supraorganism is undergoing a period of punctuated speciation – an evolutionary transformation of both our inner and outer world.
Read more