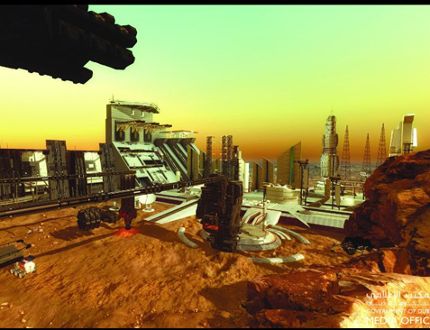 The United Arab Emirates is looking to expand — and wants to do so on Mars.
Over the past few decades, oil and gas revenue has helped the UAE develop at a breakneck pace. It's glistening megacity Dubai is now home to the world's tallest building and countless other accolades, while just last year there were new plans announced to build a completely new "city of happiness."
The UAE's latest venture may set new heights in terms of ambition, however. On Tuesday, at the sidelines of the World Government Summit in Dubai, the UAE announced that it was planning to build the first city on Mars by 2117. According to CNBC, UAE engineers presented a concept city at the event about the size of Chicago for guests to explore.
Read more