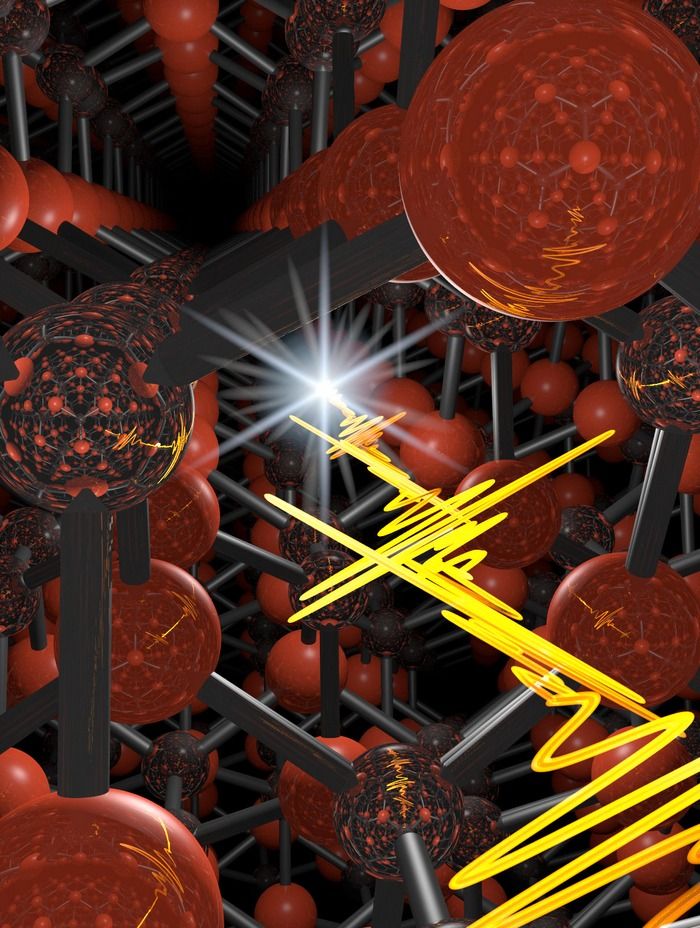 TeraHertz pulses in semiconductor crystal (credit: Fabian Langer, Regensburg University)
Using extremely short pulses of teraHertz (THz) radiation instead of electrical currents could lead to future computers that run ten to 100,000 times faster than today's state-of-the-art electronics, according to an international team of researchers, writing in the journal Nature Photonics.
In a conventional computer, electrons moving through a semiconductor occasionally run into other electrons, releasing energy in the form of heat and slowing them down. With the proposed "lightwave electronics" approach, electrons could be guided by ultrafast THz pulses (the part of the electromagnetic spectrum between microwaves and infrared light). That means the travel time can be so short that the electrons would be statistically unlikely to hit anything, according to senior author Rupert Huber, a professor of physics at the University of Regensburg who led the experiment.
Read more