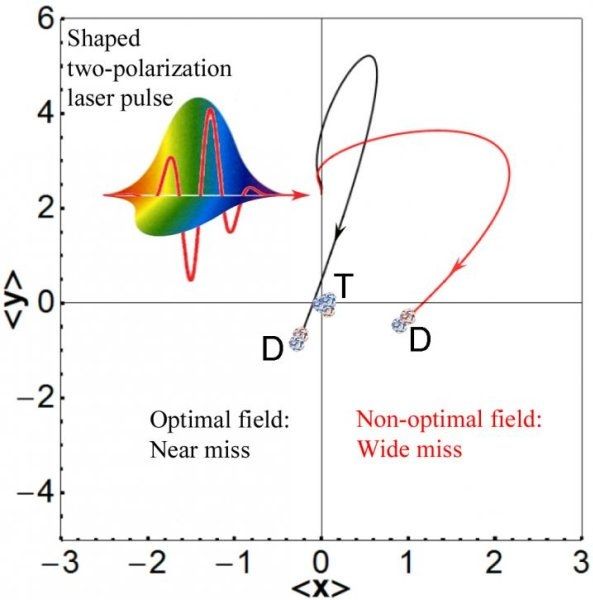 Controlled nuclear fusion has been a holy grail for physicists who seek an endless supply of clean energy. Scientists at Rice University, the University of Illinois at Urbana-Champaign and the University of Chile offered a glimpse into a possible new path toward that goal.
Their report on quantum-controlled fusion puts forth the notion that rather than heating atoms to temperatures found inside the sun or smashing them in a collider, it might be possible to nudge them close enough to fuse by using shaped laser pulses: ultrashort, tuned bursts of coherent light.
Authors Peter Wolynes of Rice, Martin Gruebele of Illinois and Illinois alumnus Eduardo Berrios of Chile simulated reactions in two dimensions that, if extrapolated to three, might just produce energy efficiently from deuterium and tritium or other elements.
Read more