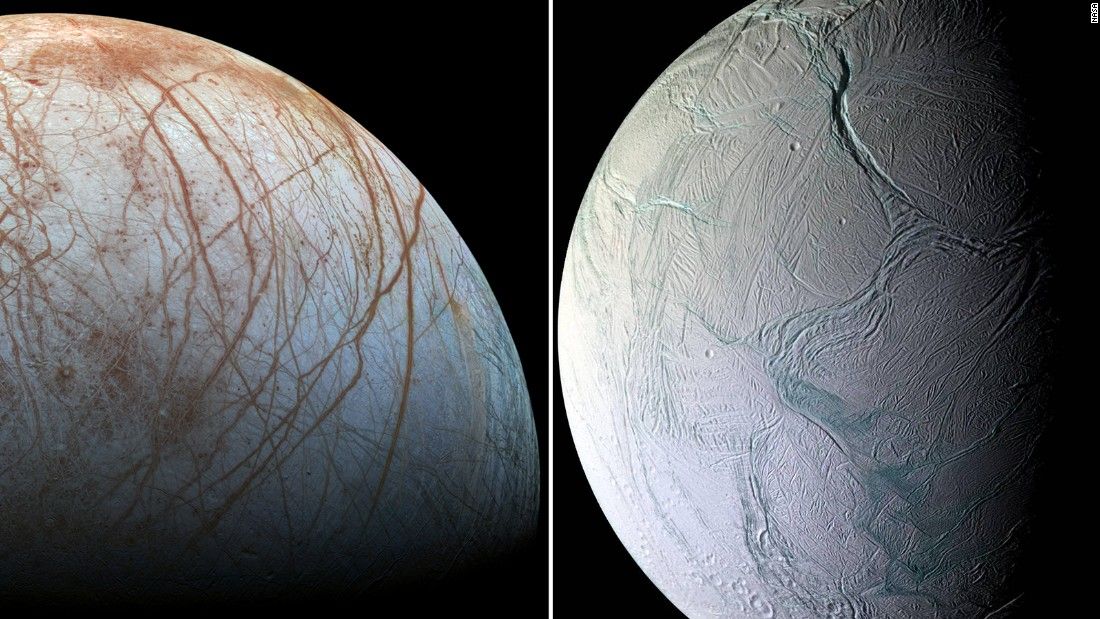 Fascinating stuff!
---
NASA has new evidence that the most likely places to find life beyond Earth are Jupiter's moon Europa or Saturn's moon Enceladus. In terms of potential habitability, Enceladus particularly has almost all of the key ingredients for life as we know it, researchers said.
New observations of these active ocean worlds in our solar system have been captured by two NASA missions and were presented in two separate studies in an announcement at NASA HQ in Washington today.
Using a mass spectrometer, the Cassini spacecraft detected an abundance of hydrogen molecules in water plumes rising from the "tiger stripe" fractures in Enceladus' icy surface. Saturn's sixth-largest moon is an ice-encased world with an ocean beneath. The researchers believe that the hydrogen originated from a hydrothermal reaction between the moon's ocean and its rocky core. If that is the case, the crucial chemical methane could be forming in the ocean as well.
Read more