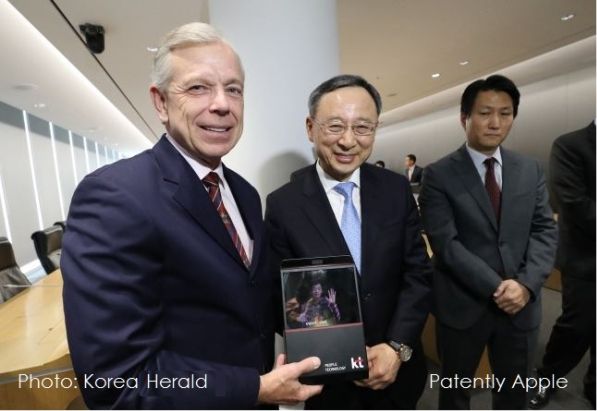 Today a little history was made. Verizon and Korean Telecom (KT) unveiled the world's first live hologram international call service via the companies' trial 5G networks established in Seoul and in New Jersey, respectively. Our cover graphic shows Verizon CEO Lowell McAdam (left) and KT CEO Hwang Chang-gyu demonstrate a hologram video call on a tablet PC at the KT headquarters in central Seoul Monday.
In the demonstration, a KT employee held a meeting with a Verizon employee in New Jersey who appeared as a hologram image on a monitor in the KT headquarters building.
It was the world's first successful end-to-end 5G network interworking, according to the two firms. Both 5G trial networks were deployed over a 28 GHz spectrum.
Read more