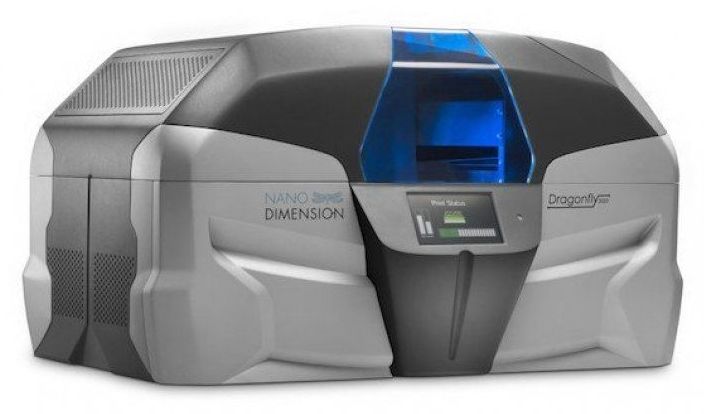 Nano Dimension (NASDAQ, TASE: NNDM) is focused on the research and development of advanced 3D printed electronics, including a 3D printer for multilayer printed circuit boards, and the development of nanotechnology-based conductive and dielectric inks, which are complementary products for 3D printers.
Nextbigfuture interviewed Amit Dror, CEO and cofounder of Nano Dimension. Amit is a project leader with extensive experience in company and account management.
Nano Dimension's novel and proprietary technologies enable the use of conductive and dielectric inks for ultra-rapid prototyping of complex, high-performance multilayer circuit boards. The company's PCB 3D printer is the result of combining advanced breakthroughs in inkjet technology, 3D printing and nanotechnology.
Read more