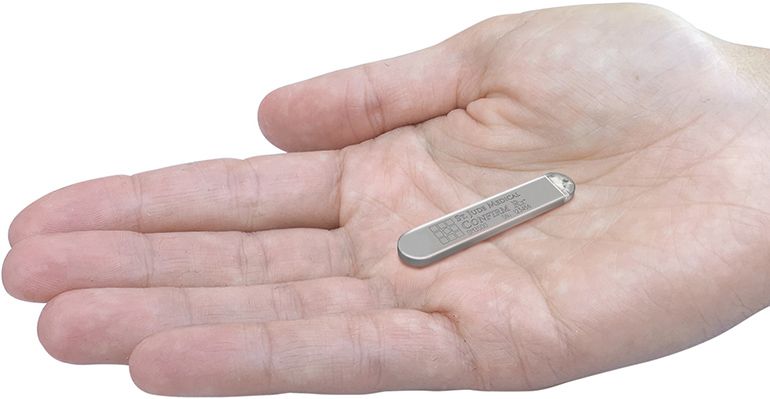 Abbott received the European CE Mark and is introducing its Confirm Rx Insertable Cardiac Monitor (ICM). Still sporting St. Jude Medical's logo, now part of Abbott, the Confirm Rx features wireless Bluetooth connectivity to a paired app on the patient's smartphone. This allows for transmission of cardiac event data to the patient's cardiologist from just about anywhere there is cellular connectivity.
Unlike other similar devices, you don't need a separate transmitter, like the Merlin system that has typically been employed, taking up space near the bed. And you can freely travel without having to bring another dedicated device.
Cardiac monitors such as these are used to detect heart arrhythmias in order to help identify their causes and triggers. Patients have them implanted under the skin in a procedure that takes only a few minutes, and then go about their usual days while being continuously monitored, with data uploading to a central hub on a regular basis.
Read more