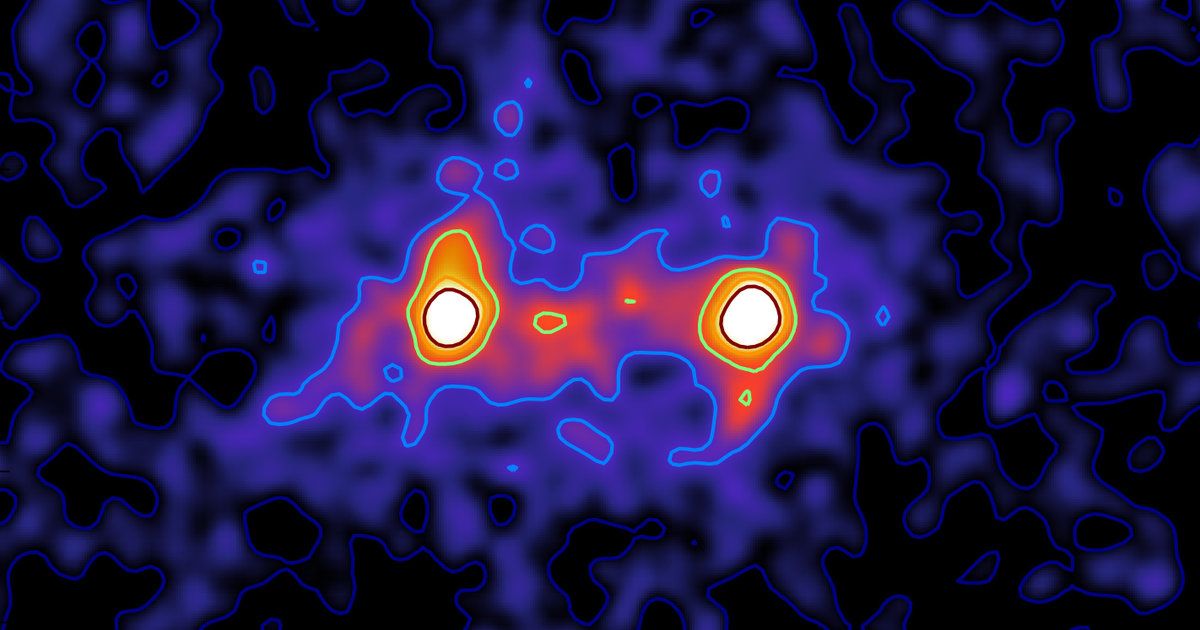 For decades, scientists have tracked hints of a thread-like structure that ties together galaxies across the universe. Theories, computer models, and indirect observations have indicated that there is a cosmic web of dark matter that connects galaxies and constitutes the large-scale structure of the cosmos. But while the filaments that make up this web are massive, dark matter is incredibly difficult to observe.
Now, researchers have produced what they say is the first composite image of a dark matter filament that connects galaxies together.
"This image moves us beyond predictions to something we can see and measure," said Mike Hudson, a professor of astronomy at the University of Waterloo in Canada, co-author of a new study published in the Monthly Notices of the Royal Astronomical Society.
Read more