At the beginning of 2016, Bitcoin was fairly steady at $430. Richelle Ross predicted that it would finish the year at $650. She would have been right, if the year had ended in November. During 2016, Bitcoin's US dollar exchange rose from $433 to $1000. In the past 2 months (March 24~May 20, 2017), Bitcoin has tacked on 114%, rising from $936 to $2000. [continue below image]…

If this were stock in a corporation, I would recommend liquidating or cutting back on holdings. But the value of Bitcoin is not tied to the future earnings or property value of an organization. In this case, supply demand is fueled—in part—by speculation. Yes, of course. But, it is also fueled by a two-sided network built on the growing base of utilitarian adoption. And not just an adoption fad,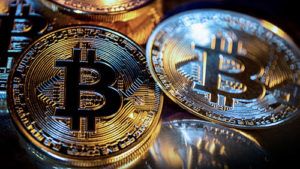 but adoption that mirrors the shift in our very understanding of bookkeeping, trust and transparency.
Despite problems of growth, governance and regulation, Bitcoin is more clearly taking its place as the future of money. Even if it never becomes "legal tender" in any country—and is used only as a mechanism of payments and settlement, it is still woefully undervalued. $2000 is not an end-game. It is a beginning.
Philip Raymond co-chairs Crypsa & The Bitcoin Event. He is columnist & board member at Lifeboat Foundation,
editor at WildDuck and is delivering the keynote address at the 2017 Digital Currency Summit in Johannesburg.