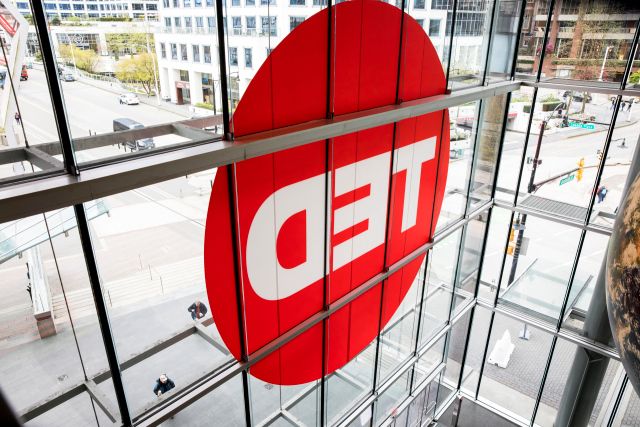 Over the past five days, the TED2017 conference has explored the theme "The Future You." This has spanned an incredible number of ideas on a huge array of topics. Below, a tour through some of the key themes that emerged — through the week and in the double-stuffed session of day 5.
All eyes on AI. How will artificial intelligence reshape our world? TED2017 brought many answers. The conference kicked off with a dance between a robot and human, followed by chess grandmaster Garry Kasparov's call to add human purpose and passion to intelligent machines' ability to calculate and parse. Then, in a session called "Our Robotic Overlords," Noriko Arai showed the secrets of an AI that can pass a college entrance exam, Joseph Redmon revealed an algorithm (called YOLO) that lets AI identify objects accurately, Stuart Russell outlined a plan for aligning AI values with our own, and Radhika Nagpal imagined AI based on the collective intelligence of schools of fish. Later on, Martin Ford warned that, with AI mastering the ability to learn, humans are headed toward a future without work — which will require radical adjustments in society. And Robin Hanson brought us to a trippy possible future where "ems," emulations or uploaded human minds, run the world.
The need to erase the boundary between 'me' and 'us.' Some cultures worship many gods, others one. Us? We worship the self, said Rabbi Lord Jonathan Sacks — we think in terms of self-realization and partake in "that newest religious ritual: the selfie." Sacks challenged us to replace the word 'self' with the word 'other' and see what happens. "The only people that will save us from ourselves is we." That thought boomeranged through the week. His Holiness Pope Francis delivered a beautiful message of solidarity: "If there is an 'us,' there is a revolution." Anna Rosling Rönnlund took us to "Dollar Street," where the world's poorest people live on the left and the richest on the right. "The person staring back at us from the other side of the world actually looks like you," she said.
Read more