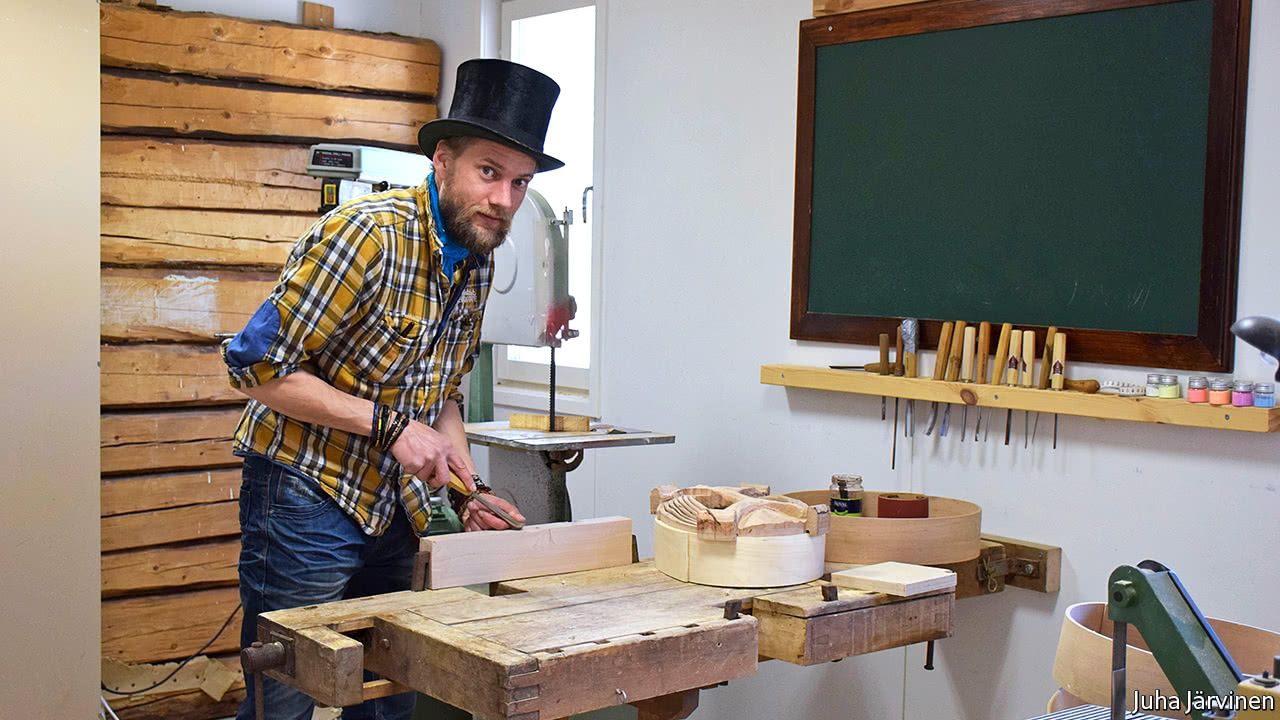 The study's design faced constraints. The constitution ordains equality for all, so getting permission to afford some welfare recipients special treatment was difficult. That limitation, and a budget of only €20m (plus diverted welfare funds that would have otherwise gone to the recipients), restricted the sample size to just 2,000 people. Mr Kangas frets that might prove too small to be statistically robust. And it limits the questions the study can investigate.
---
JUHA JARVINEN, an unemployed young father in a village near Jurva, in western Finland, brims with ideas for earning a living. He has just agreed to paint the roofs of two neighbours' houses. His old business, making decorative window frames, went bust a few years ago. Having paid off debts, he recently registered another, to produce videos for clients.
Mr Jarvinen says that for six years he hoped to start a new business but it was impossible. The family got by on his wife's wages as a nurse, plus unemployment and child benefits. He had a few job offers from local businesses, which are mainly in forestry, furniture and metalwork. But anything less than a permanent, well-paid post made no sense, since it would jeopardise his welfare payments. To re-enroll for benefits later would be painfully slow.
Read more