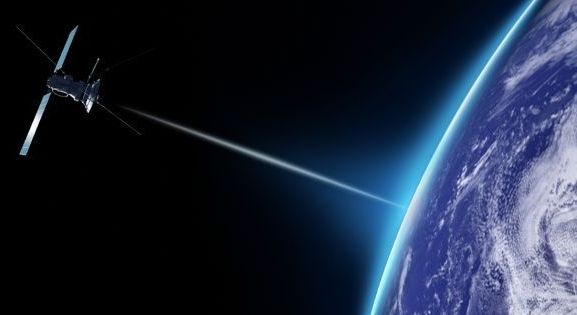 Space-based solar power has had a slow start, but the technology may finally take off in the next few decades. Since its inception, solar power has had a severe limitation as a renewable energy: it only works when the Sun is shining. This has restricted the areas where solar panels can be effectively used to sunnier, drier regions, such as California and Arizona. And even on cloudless days, the atmosphere itself absorbs some of the energy emitted by the Sun, cutting back the efficiency of solar energy. And let's not forget that, even in the best of circumstances, Earth-bound solar panels are pointed away from the Sun half of the time, during the night.
So, for over half a decade, researchers from NASA and the Pentagon have dreamed of ways for solar panels to rise above these difficulties, and have come up with some plausible solutions. There have been several proposals for making extra-atmospheric solar panels a reality, many of which call for a spacecraft equipped with an array of mirrors to reflect sunlight into a power-conversion device. The collected energy could be beamed to Earth via a laser or microwave emitter. There are even ways to modulate the waves' energy to protect any birds or planes that might wander into the beam's path.
The energy from these space-based solar panels would not be limited by clouds, the atmosphere, or our night cycle. Additionally, because solar energy would be continuously absorbed, there would be no reason to store the energy for later use, a process which can cost up to 50 percent of the energy stored.
Read more