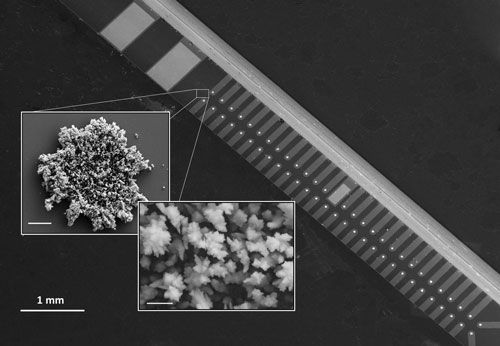 Organs-on-Chips (Organ Chips) are emerging as powerful tools that allow researchers to study the physiology of human organs and tissues in ways not possible before. By mimicking normal blood flow, the mechanical microenvironment, and how different tissues physically interface with one another in living organs, they offer a more systematic approach to testing drugs than other in vitro methods that ultimately could help to replace animal testing.
As it can take weeks to grow human cells into intact differentiated and functional tissues within Organ Chips, such as those that mimic the lung and intestine, and researchers seek to understand how drugs, toxins or other perturbations alter tissue structure and function, the team at the Wyss Institute for Biologically Inspired Engineering led by Donald Ingber has been searching for ways to non-invasively monitor the health and maturity of cells cultured within these microfluidic devices over extended times.
It has been particularly difficult to measure changes in electrical functions of cells grown within Organ Chips that are normally electrically active, such as neuronal cells in the brain or beating heart cells, both during their differentiation and in response to drugs.
Read more