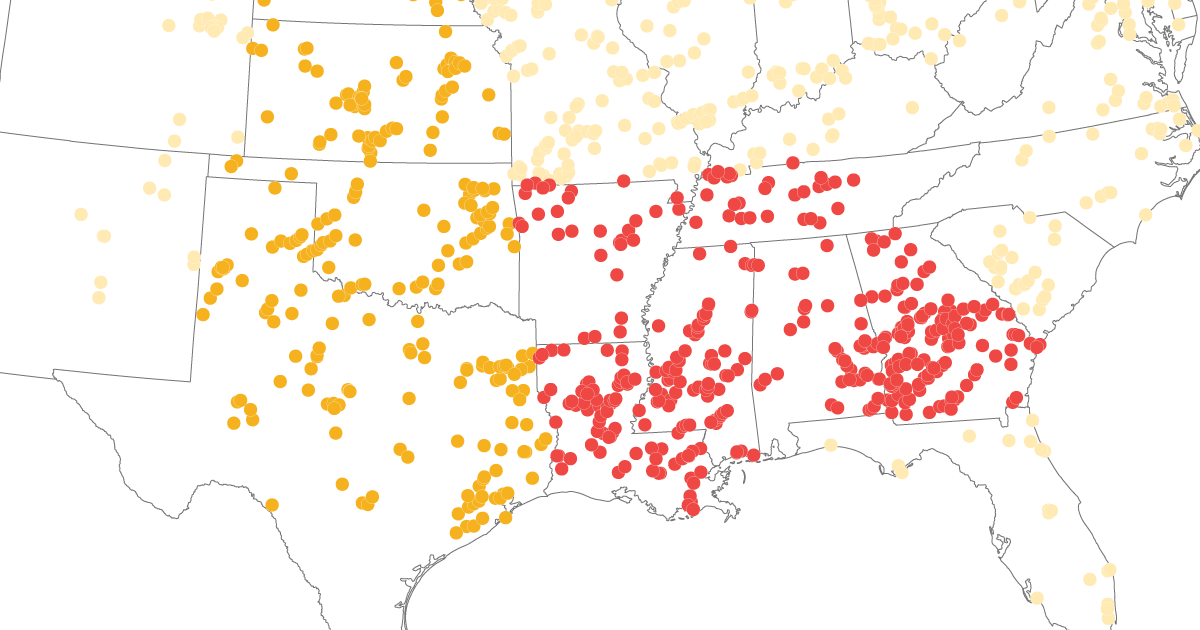 It's no mystery why the stretch of America's heartland from Iowa to Texas became known as Tornado Alley. Every spring, twisters up to two-and-a-half miles wide—wider than Manhattan—churn across flat fields, open roads and, typically, sparsely populated towns, causing hundreds of millions of dollars of property damage each year.
In terms of the number of twisters, Tornado Alley is still dominant. But in recent decades, the bulk of the destruction inflicted by these storms has shifted to the southeast U.S., a swath of states from Louisiana to Georgia meteorologists have dubbed Dixie Alley.
Since 1997, on average, tornadoes in Dixie Alley have caused more than $600 million in property damage annually (accounting for inflation) and killed more than 40 people a year, compared with $470 million in damage and 13 deaths a year in Tornado Alley. And that's despite almost 3,000 more twisters touching down in Tornado Alley during that time.
Read more