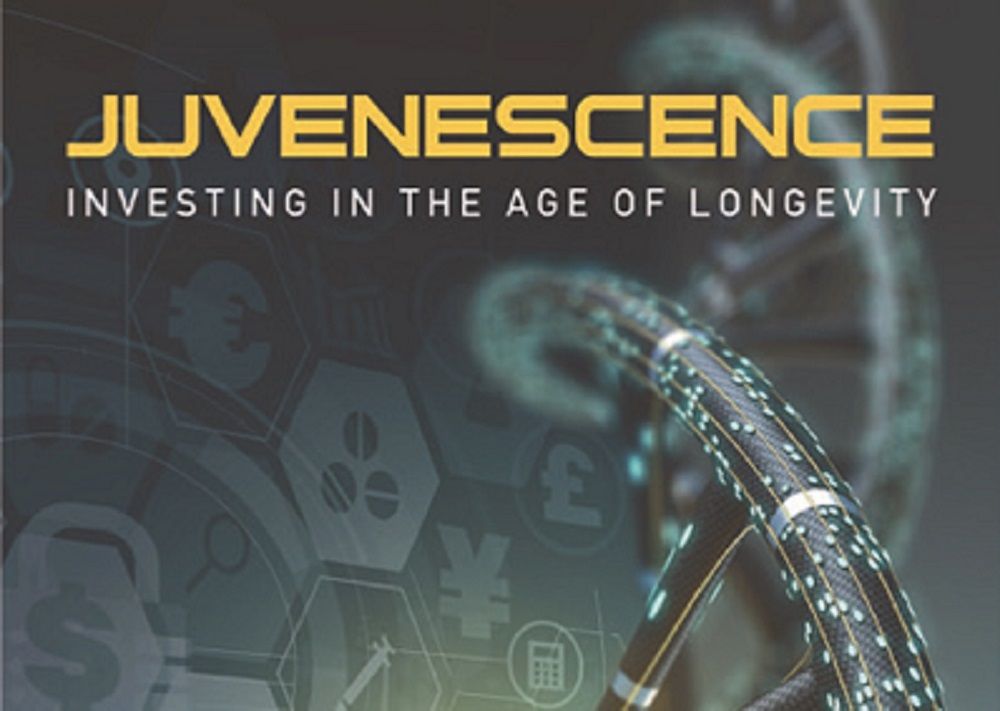 Jim Mellon and Al Chalabi are back with another successful venture into the world of science investment. Following their acclaimed 2012 book "Cracking the code", whose spotlight was on the life sciences industry, Juvenescence takes us on a compelling journey through the dawning market of longevity and rejuvenation biotechnology, which the authors predict will be the biggest "money fountain" to hit the financial world in the coming years.
Juvenescence is a visionary book, debunking the sometimes questionable past of longevity research and steering us towards a 'brave new world' in which advances in medicine are already leading to clinical trials whose aim is to extend human lifespan to unprecedented levels.
Mellon and Chalabi come across as eloquent devotees of cold, hard science, and for a book targeted primarily at investors, biologists and experts will be hard-pressed to find inaccuracies in the many heavily technical sections. The authors explain the science of aging in an engaging and accessible manner, bridging the gap between the lab and the public with ease and tact. They employ elegant metaphors to explain complex processes as well as some light-hearted ones, including the "Deadly Quintet", which reads more like the title of a long-lost Tarantino film, or the "Actuarial Escape Velocity", a reference to the controversial "Longevity Escape Velocity" promoted by Aubrey de Grey. Mellon and Chalabi use state-of-the-art research whenever possible, with recent, fresh-from-the-lab studies making up the majority of sources.
Read more