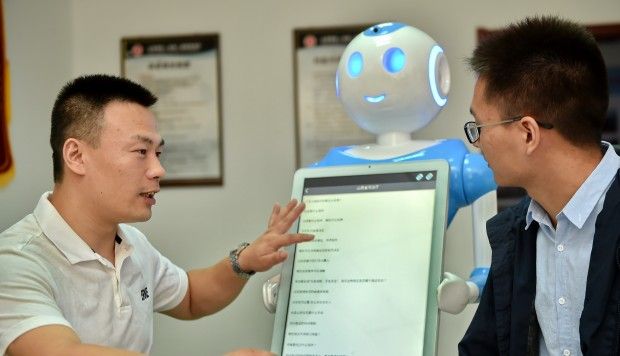 In addition to Deloitte, the other remaining big-four accounting firms – including EY, KPMG and PwC – have introduced the technology-driven services in China to businesses ranging from banking, technology, and consumer services.
---
Mainland based accountants are embracing automation to lower office administration costs and enhance efficiency, moves which are opening the door to a wider embrace of artificial intelligence (AI).
Delixi Electric, a manufacturer of low-voltage electrical products, is banking on robotics to trim time needed for tax invoice issuance by 75 per cent. The Zhejiang province-based company needs to issue more than 5,000 value-added-tax invoices to more than 600 clients nationwide monthly.
A human needs 20 minutes to issue each invoice, which entails information collection, verification and recording. However, the same work can be done in five minutes by a robot, according to Deloitte, the robot supplier.
Read more