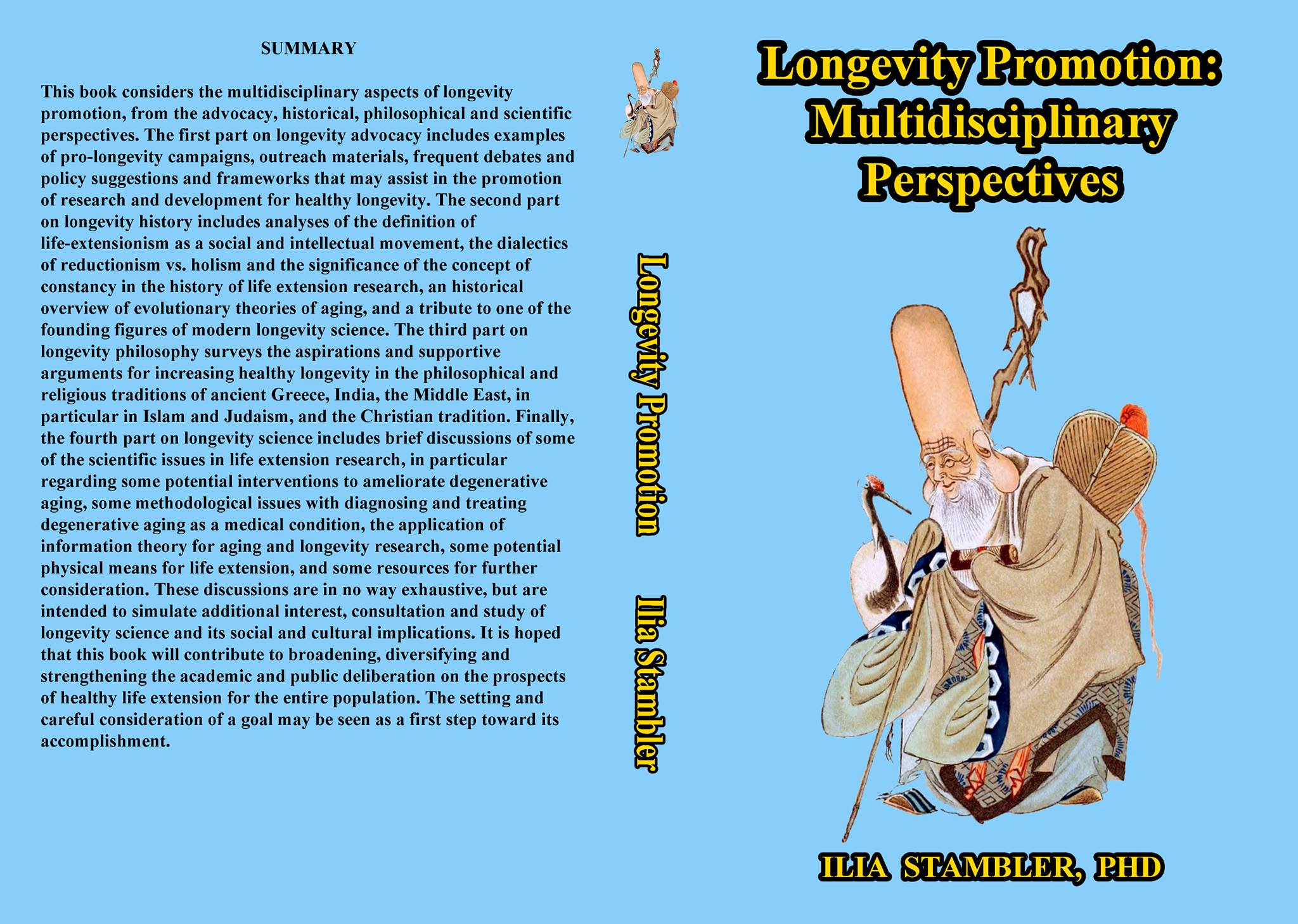 There's no doubt that Dr. Ilia Stambler's Longevity promotion: multidisciplinary perspective is a great book for the advocate and keen supporter of healthy life extension. Check out our review by Nicola Bagalà.
---
There's no doubt that Dr. Ilia Stambler's Longevity promotion: multidisciplinary perspective is a thorough book that all kinds of advocates of healthy longevity may find very useful. The book reads pretty much like a collection of academics papers, each dealing with a different aspect of the matter, including science, history, social and moral implications, legislation, and advocacy. Just like you would expect from an academic work, each section of this book is complete with exhaustive sources that will indubitably prove helpful should you wish to dig deeper into the topic being discussed.
The first section of the book focuses on advocacy, discussing typical concerns raised in the context of life extension, outreach material, and initiatives, and it offers suggestions for effective policies to promote aging and longevity research. The latter part of this section was one of the hardest for me to read since policies and legislation are not at all my strongest suit, but I do believe that professional lobbyists and advocates who have legal and regulatory backgrounds and wish to take action will find numerous ideas in it.
The longevity history section discusses the progression of longevity science during the last century. It was surprising to learn that quite a few well-established scientific disciplines of today, such as endocrinology, owe their existence to early efforts to create rejuvenation treatments. This section discusses other aspects as well, such as the holism vs reductionism controversy in the history of longevity research and the legacy of Elie Metchnikoff, a pioneering immunologist and microbiologist who can safely be regarded as the father of gerontology and made no mystery of his conviction that aging should be considered a disease and treated as such.
Read more