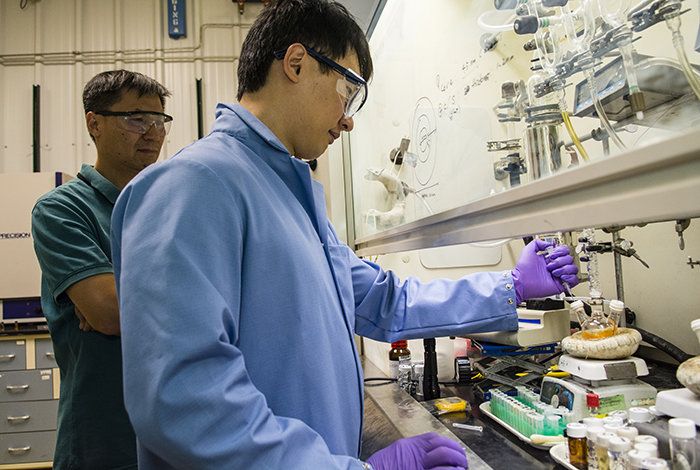 One of the secrets to making tiny laser devices such as opthalmic surgery scalpels work even more efficiently is the use of tiny semiconductor particles, called quantum dots. In new research at Los Alamos National Laboratory's Nanotech Team, the ~nanometer-sized dots are being doctored, or "doped," with additional electrons, a treatment that nudges the dots ever closer to producing the desired laser light with less stimulation and energy loss.
"When we properly tailor the compositional profile within the particles during their fabrication, and then inject two or more electrons in each dot, they become more able to emit laser light. Importantly, they require considerably less power to initiate the lasing action," said Victor Klimov, leader of the Nanotech team.
In order to force a material to emit laser light one has to work toward a "population inversion," that is, making the number of electrons in a higher-energy electronic state exceed the number that are in a lower-energy state. To achieve this condition normally, one applies an external stimulus (optical or electrical) of a certain power, which should exceed a critical value termed the "optical-gain threshold." In a recent paradigm-changing advance, Los Alamos researchers demonstrated that by adding extra electrons into their specially designed quantum dots, they can reduce this threshold to virtually zero.
Read more