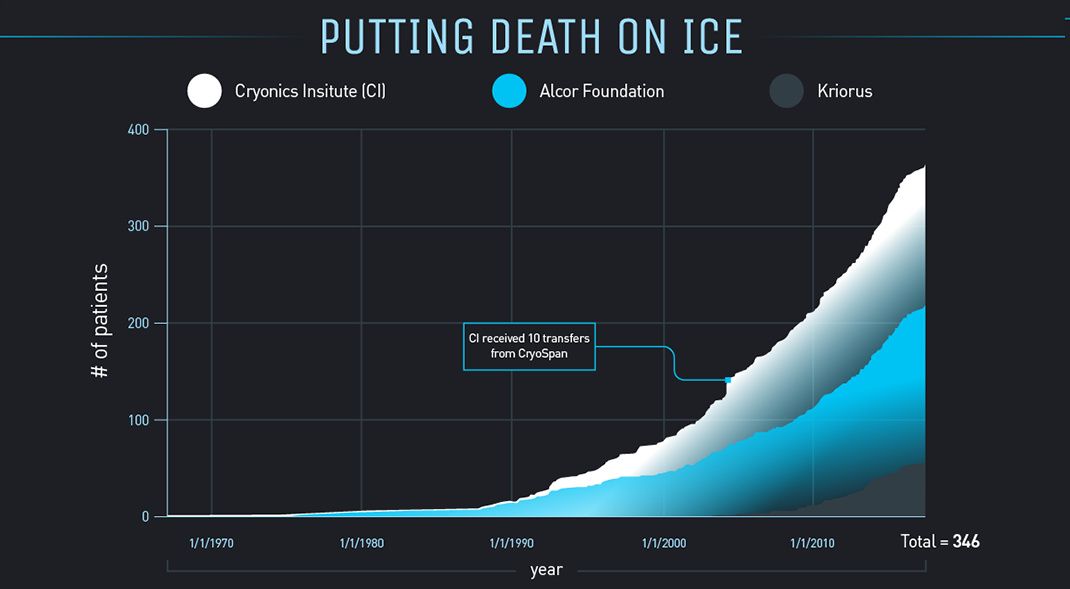 Robert C. W. Ettinger's seminal work, The Prospect Of Immortality, detailed many of the scientific, moral, and economic implications of cryogenically freezing humans for later reanimation. It was after that book was published in 1962 that the idea of freezing one's body after death began to take hold.
One of the most pressing questions is, even if we're able to revive a person who has been cryogenically preserved, will the person's memories and personality remain intact? Ettinger posits that long-term memory is stored in the brain as a long-lasting structural modification. Basically, those memories will remain, even if the brain's "power is turned off".
---
This infographic delves into the mechanics and feasibility of cryonics – a process that thousands of people are betting will give them a second shot at life.
Read more