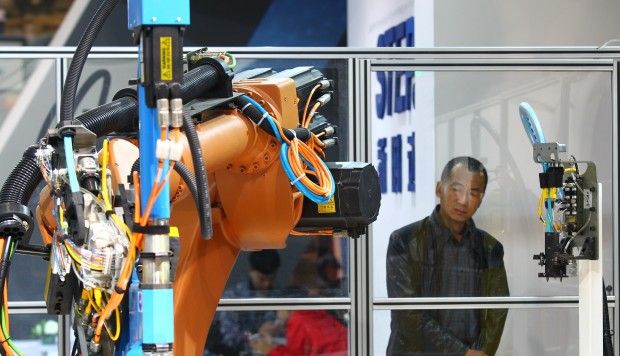 China has unveiled three-year plans to increase the country's economic competitiveness by developing "key technologies" in nine industrial sectors, from robotics to railways.
---
Other areas include smart cars, robotics, advanced shipbuilding and maritime equipment, modern agricultural machinery, advanced medical devices and drugs, new materials, smart manufacturing and machine tools.
The aim is "to make China a powerful manufacturing country" and upgrade the nation's industrial power through "the internet, big data and artificial intelligence", the commission said.
To achieve that goal, the agency has laid out specific targets to develop key technologies and guide research and the flow of funds in each sector.
Read more