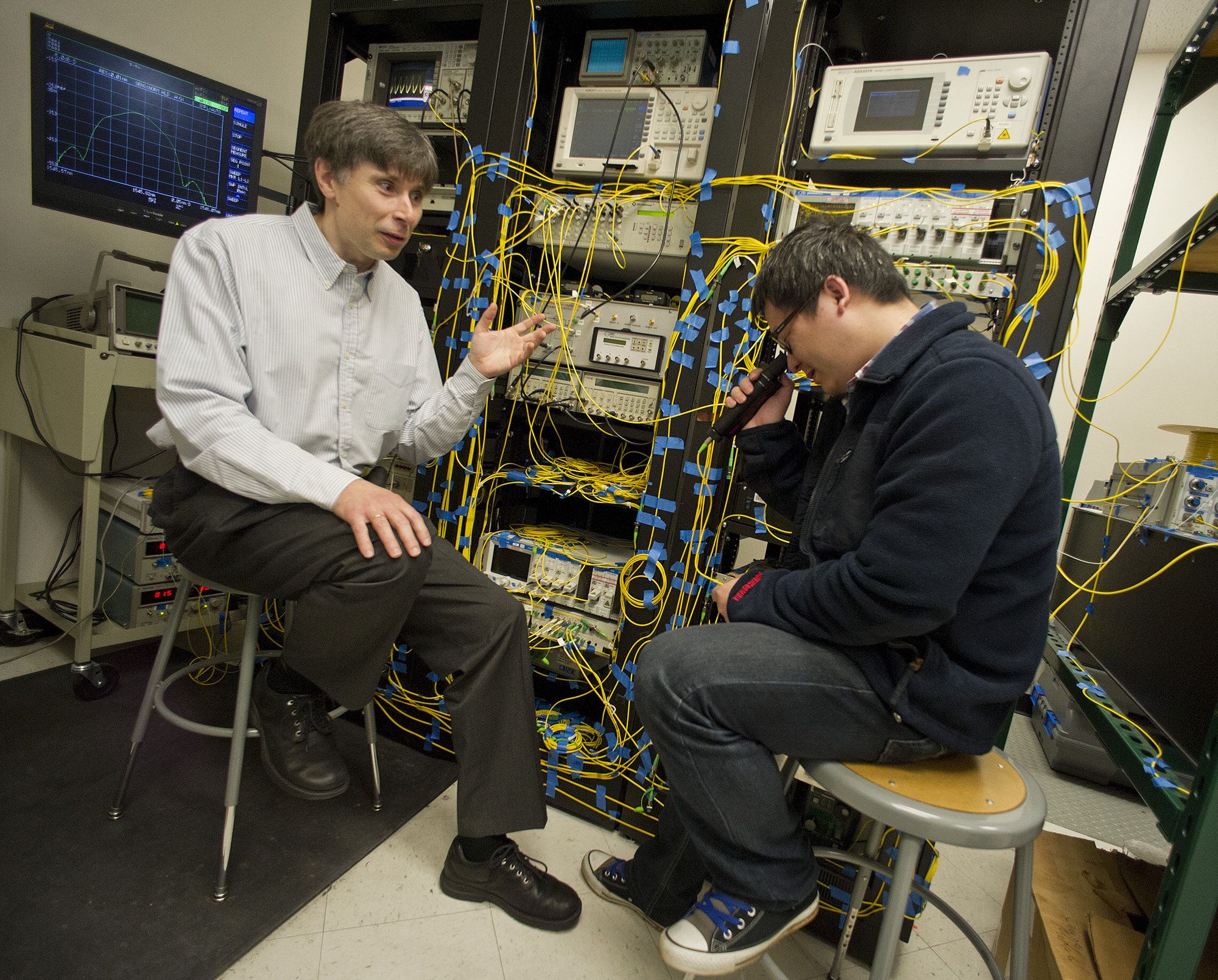 Breakthrough research from The University of Texas at Arlington and The University of Vermont could lead to a dramatic reduction in the cost and energy consumption of high-speed internet connections.
Nonlinear-optical effects, such as intensity-dependent refractive index, can be used to process data thousands of times faster than what can be achieved electronically. Such processing has, until now, worked only for one optical beam at a time because the nonlinear-optical effects also cause unwanted inter-beam interaction, or crosstalk, when multiple light beams are present.
An article published in the prestigious Nature Communications journal, by the research group of Michael Vasilyev, an electrical engineering professor at UTA, in collaboration with Taras I. Lakoba, a mathematics professor at UVM, detailed an experimental demonstration of an optical medium in which multiple beams of light can autocorrect their own shapes without affecting one another.
Read more