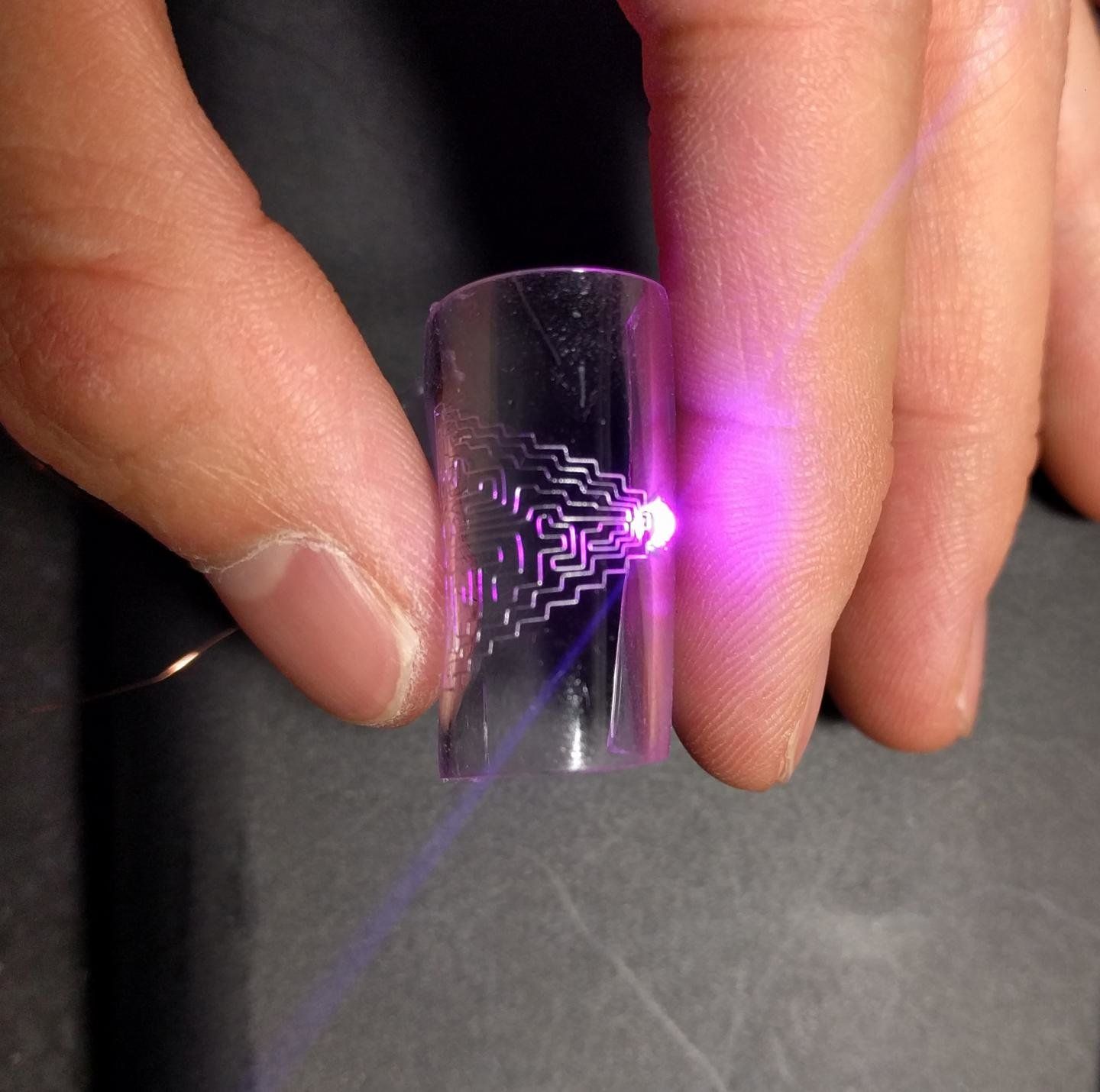 Researchers from North Carolina State University have developed a new technique for directly printing metal circuits, creating flexible, stretchable electronics. The technique can use multiple metals and substrates and is compatible with existing manufacturing systems that employ direct printing technologies.
"Flexible electronics hold promise for use in many fields, but there are significant manufacturing costs involved — which poses a challenge in making them practical for commercial use," says Jingyan Dong, corresponding author of a paper on the work and an associate professor in NC State's Edward P. Fitts Department of Industrial & Systems Engineering.
"Our approach should reduce cost and offer an efficient means of producing circuits with high resolution, making them viable for integrating into commercial devices," Dong says.
Read more