Everyone likes a good mystery. After all, who isn't fascinated with Sherlock Holmes or the Hardy Boys? The thirst to explore a mystery led us to the New World, to the ocean depths and into space.
One of the great mysteries of the past decade is the identity of Satoshi Nakamoto, the inventor of Bitcoin and the blockchain. Some have even stepped forward in an effort to usurp his identity for fame, infamy or fortune. But in this case, we have a mystery in which the subject does not wish to be fingered. He prefers anonymity.
This raises an interesting question. What could be achieved by discovering or revealing the identity of the illusive Satoshi Nakamoto?…
The blockchain and Bitcoin present radically transformative methodologies with far ranging, beneficial impact on business, transparency and social order.
How so? — The blockchain demonstrates that we can crowd-source trust, while Bitcoin is much more than a payment mechanism or even a reserve currency. It decouples governments from monetary policy. Ultimately, this will benefit consumers, businesses and even the governments that lose that control.
Why Has Satoshi Remained Anonymous?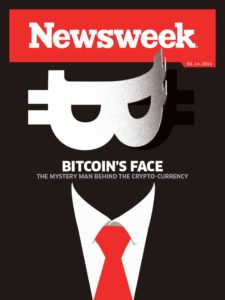 I believe that Satoshi remains anonymous, because his identity, history, interests and politics would be a distraction to the fundamental gift that his research has bestowed. The world is still grappling with the challenge of education, adoption, scaling, governance, regulation and volatility.
Some people are still skeptical of Bitcoin's potential or they fail to accept that it carries intrinsic value (far more than fiat currency, despite the absence of a redemption guaranty). Additionally, we are still witnessing hacks, failing exchanges and ICO scams. Ignorance is rampant. Some individuals wonder if Satoshi is an anarchist—or if his invention is criminal. (Of course, it is not!).
Outing him now is pointless. He is a bright inventor, but he is not the story. The concepts and coin that he gave us are still in their infancy. Our focus now must be to understand, scale and smooth out the kinks, so that adoption and utility can serve mankind.
Related Ruminations:
---
Philip Raymond co-chairs CRYPSA, publishes A Wild Duck and hosts the New York Bitcoin Event. He was keynote at the Cryptocurrency Expo in Dubai. Click Here to inquire about a live presentation or consulting.