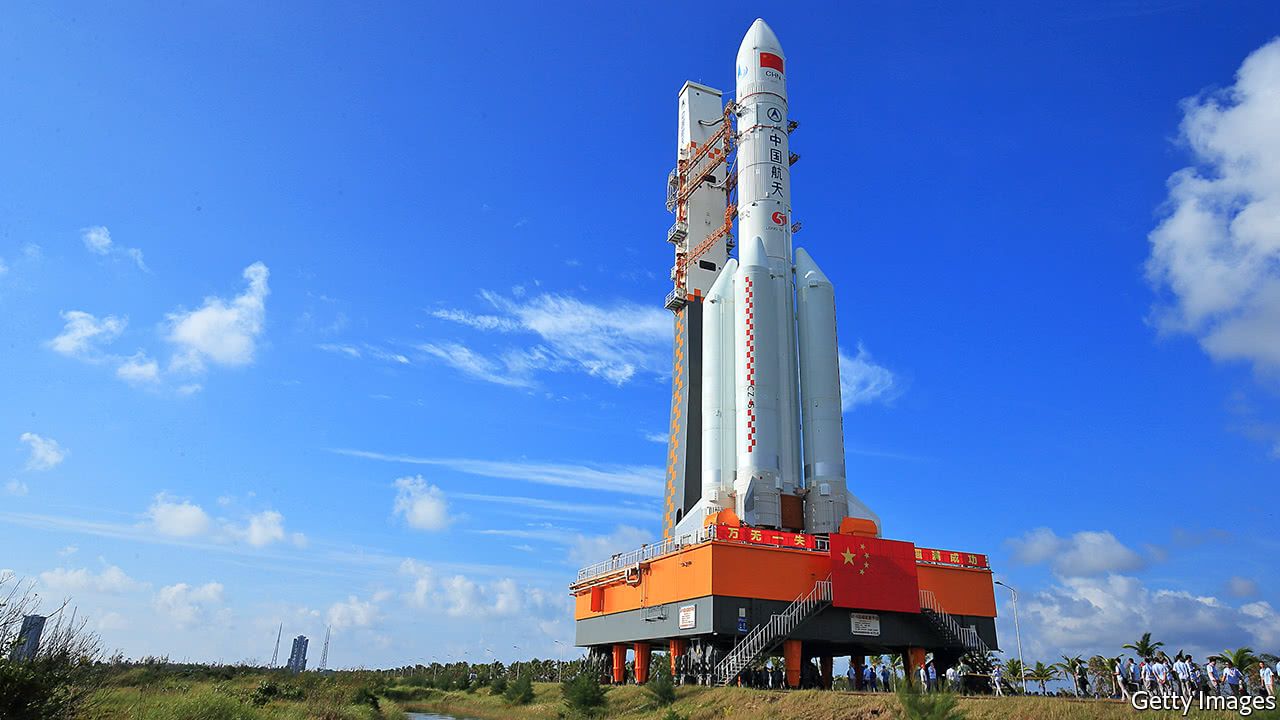 That failure, and another one last year involving another type of Long March rocket, slowed China's space efforts. Officials had hoped to launch around 30 rockets of one type or another in 2017 but only managed 18 (there were 29 launches in America and another 20 of Russian ones—see chart). But they promise to bounce back in 2018, with 40-or-so lift-offs planned this year. These will probably include a third outing for the Long March 5—assuming its flaws can be fixed in time—and missions that will greatly expand the number of satellites serving BeiDou, China's home-grown satellite navigation system.
---
NATTY yellow carts whizz tourists around Wenchang space port, a sprawling launch site on the tropical island of Hainan. The brisk tour passes beneath an enormous poster of Xi Jinping, China's president, then disgorges passengers for photographs not far from a skeletal launch tower. Back at the visitor centre there is a small exhibition featuring space suits, a model moon-rover and the charred husk of a re-entry capsule that brought Chinese astronauts back from orbit. A gift shop at the exit sells plastic rockets, branded bottle openers and cuddly alien mascots.
The base in a township of Wenchang city is the newest of China's four space-launch facilities. It is also by far the easiest to visit—thanks in part to the enthusiasm of officials in Hainan, a haven for tourists and rich retirees. Wenchang's local government has adopted a logo for the city reminiscent of Starfleet badges in "Star Trek". It is building a space-themed tourist village near the launch site, with attractions that include a field of vegetables grown from seeds that have been carried in spaceships.
Upgrade your inbox.
Read more