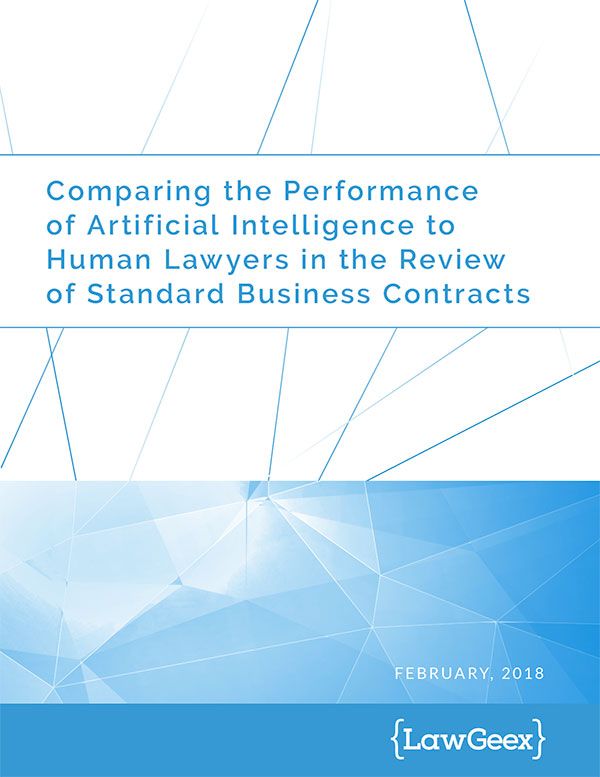 Another milestone in the race to artificial superintelligence:
A study conducted by legal AI platform LawGeex in consultation with law professors from Stanford University, Duke University School of Law, and University of Southern California, pitted twenty experienced lawyers against an AI trained to evaluate legal contracts. Their 40 page report details how AI has overtaken top lawyers for the first time in accurately spotting risks in everyday business contracts.
Competitors were given four hours to review five non-disclosure agreements (NDAs) and identify 30 legal issues, including arbitration, confidentiality of relationship, and indemnification. They were scored by how accurately they identified each issue.
Read more