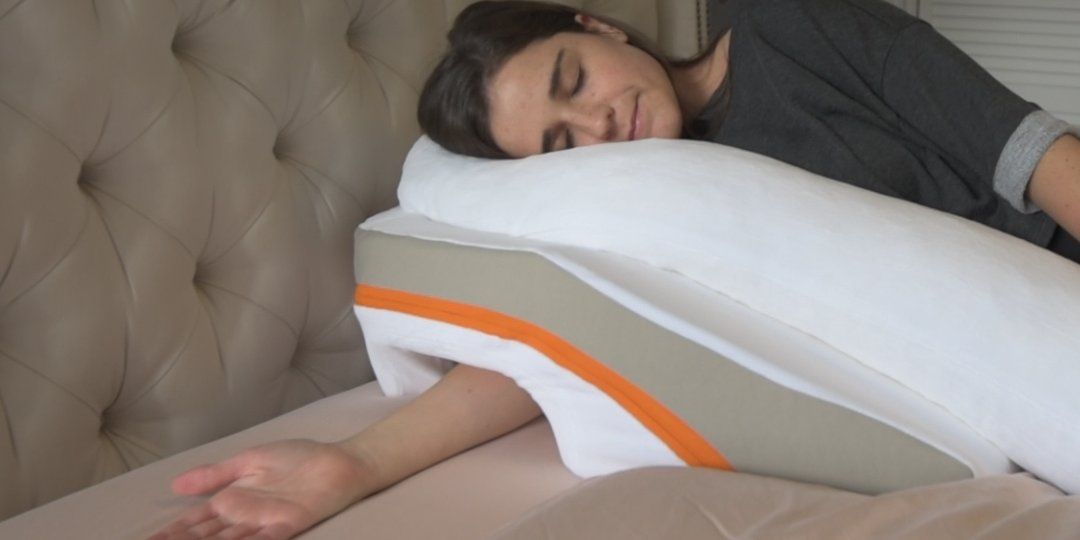 This pillow is dedicated to reducing acid reflux. This is the MedCline Reflux Relief System. It reclines your body, so stomach acid can't reach your esophagus.
Liz Jassin, Business Insider:
I've had acid reflux for five years. I went to the doctor, and they gave me a long list of foods to cut out of my diet to reduce my reflux symptoms. No chocolate. No alcohol. No coffee. Which, I can't do that. No spicy foods, to cut acidic foods. It was a ridiculous list that I couldn't cut out.
Read more