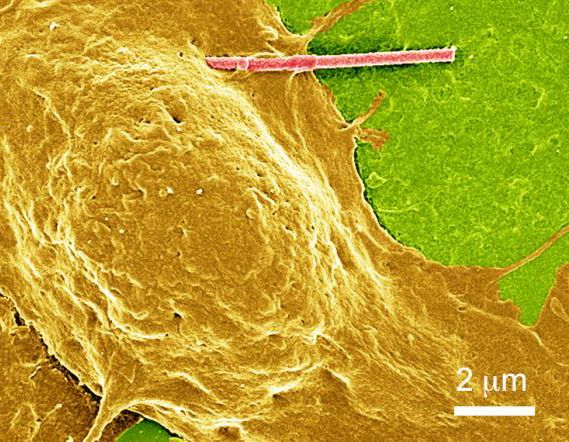 Researchers at the University of Chicago have developed light-activated nanowires that can stimulate neurons to fire when they are exposed to light. The researchers hope that the nanowires could help in understanding complex brain circuitry, and they may also be useful in treating brain disorders.
Optogenetics, which involves genetically modifying neurons so that they are sensitive to a light stimulus, has attracted a lot of attention as a research tool and potential therapeutic approach. However, some researchers have misgivings about optogenetics, as it involves inserting a gene into cells, potentially opening the door to unforeseen effects and possibly permanently altering treated cells.
In an effort to develop an alternative, a research team at the University of Chicago has devised a new modality that can enable light activation of neurons without the need for genetic modification. Their technique involves nanowires that are so small that if they were laid side-by-side, hundreds of them would fit on the edge of a sheet of paper. Although initially designed for use in solar cells, their small size also makes them well suited to interacting with cells.
Read more