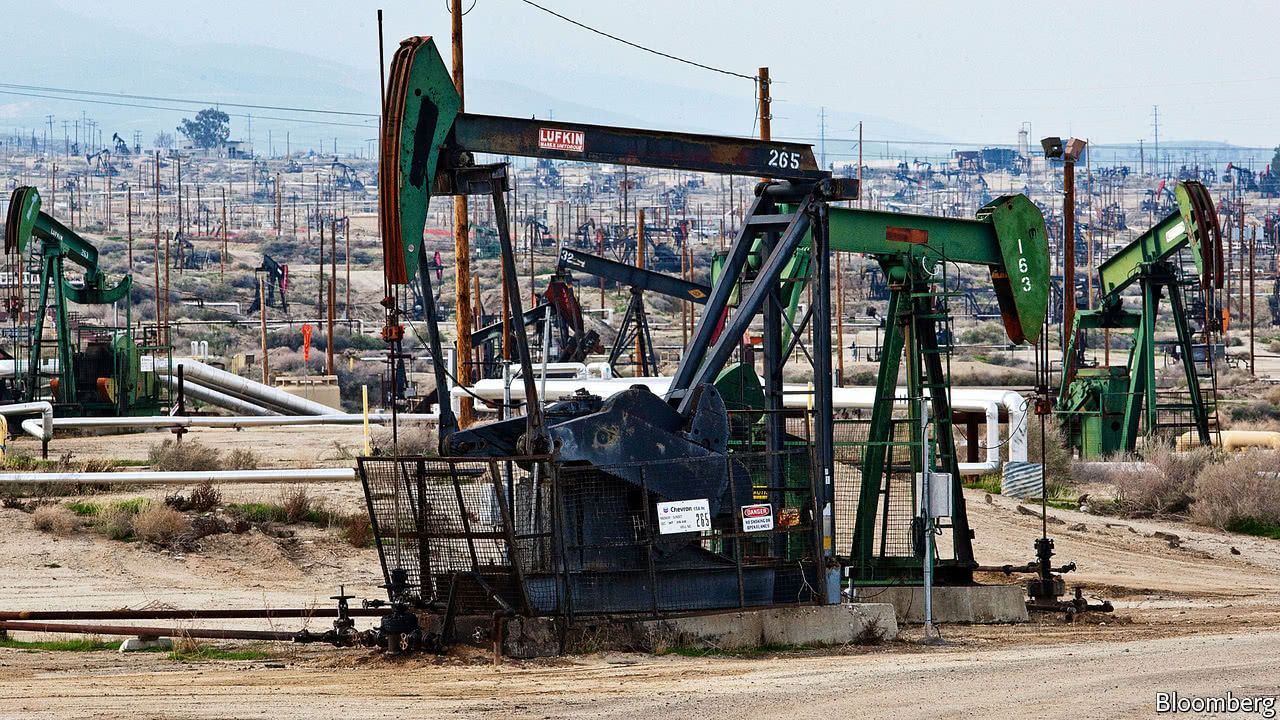 This special report will look at the energy transition from the perspective of America, the EU and China as well as petrostates such as Russia and Saudi Arabia. It will pinpoint winners and losers. It will argue that America is at risk of squandering an early lead, obtained by using natural gas and renewables to slash emissions, promoting clean technology and helping pioneer the Paris agreement. China is catching up fast. Saudi Arabia and Russia are in most obvious peril.
---
TO ENTER TAFT, two hours north of Los Angeles, you drive along the "Petroleum Highway", past miles of billboards advertising Jesus. God's country is also oil country. Spread over the sagebrush hills surrounding the town are thousands of steel pumpjacks (pictured), contraptions that suck oil out of the ground. They look like a herd of dinosaurs. Some Californians would describe the oil industry in the same way.
The oil produced at Taft is not produced by hydraulic fracturing, or fracking, as much of it is in Texas and North Dakota. It is so heavy it needs to be steamed out of the ground, in a process known locally as "huff and puff". Yet Kern County, with Taft on its western edge, produces 144m barrels of oil a year, the second highest output of any county in America. Fred Holmes, a third-generation oilman and patron of the West Kern Oil Museum, says he is proud of the heritage, however much it irks local drivers of electric Tesla cars that the Golden State has such a carbon-heavy underbelly. "Oil is renewable energy. It just takes longer to renew," he quips. He has built a giant wooden derrick at the museum to celebrate it.
Get our daily newsletter
Upgrade your inbox and get our Daily Dispatch and Editor's Picks.
Read more