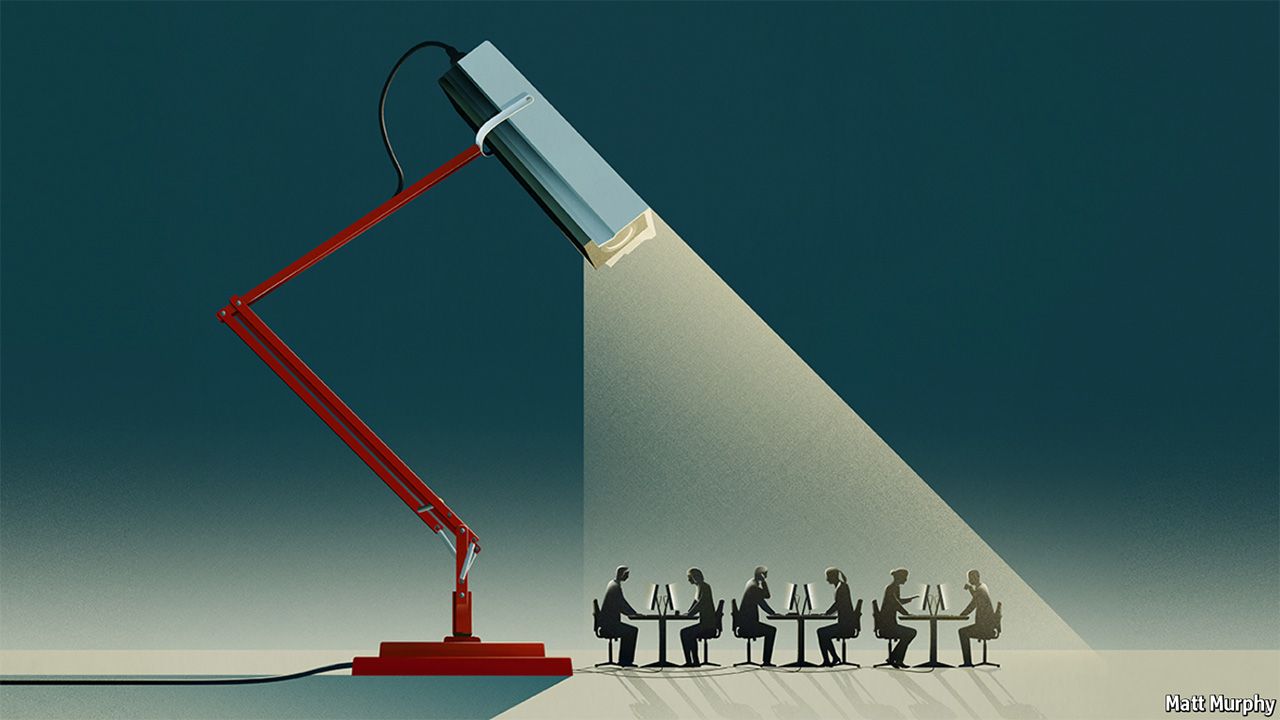 The march of AI into the workplace calls for trade-offs between privacy and performance. A fairer, more productive workforce is a prize worth having, but not if it shackles and dehumanises employees. Striking a balance will require thought, a willingness for both employers and employees to adapt, and a strong dose of humanity.
---
ARTIFICIAL intelligence (AI) is barging its way into business. As our special report this week explains, firms of all types are harnessing AI to forecast demand, hire workers and deal with customers. In 2017 companies spent around $22bn on AI-related mergers and acquisitions, about 26 times more than in 2015. The McKinsey Global Institute, a think-tank within a consultancy, reckons that just applying AI to marketing, sales and supply chains could create economic value, including profits and efficiencies, of $2.7trn over the next 20 years. Google's boss has gone so far as to declare that AI will do more for humanity than fire or electricity.
Such grandiose forecasts kindle anxiety as well as hope. Many fret that AI could destroy jobs faster than it creates them. Barriers to entry from owning and generating data could lead to a handful of dominant firms in every industry.
Get our daily newsletter
Upgrade your inbox and get our Daily Dispatch and Editor's Picks.
Read more