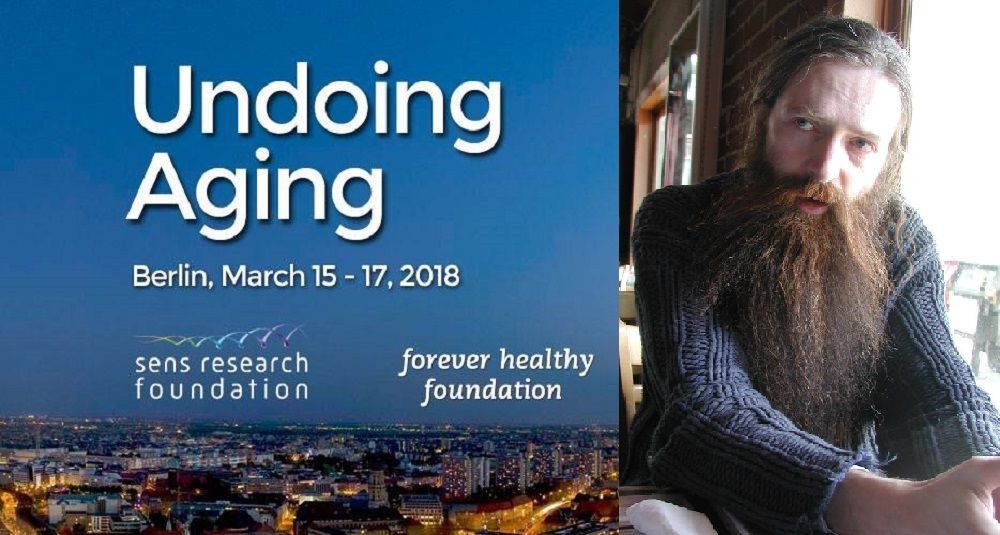 Parte 3 of the SENS Research Foundation interview by LEAF is out!
---
Welcome to part three and the final part of our SENS Undoing Aging 2018 interview; we have a few more scientific questions today for Aubrey and his team as well as questions about future developments and taking new therapies to market.
Dr. de Grey, has your position on the relevance of telomere attrition changed since you first devised SENS, especially in the light of the recent results with fibrosis and your involvement with AgeX?
Aubrey: No. Let's start with the big picture. Neither I nor anyone sensible has ever suggested that telomere attrition has no functional effects in aging: telomere attrition causes cells to become senescent and runs down the proliferative capacity of stem cells, amongst other things. Nor have I suggested that there wouldn't be some short-term health benefits to activating telomerase or telomerase gene therapy in aging animals or animal models of age-related disease (or even their human equivalents). Indeed, there was plenty of animal data to support this long before the recent results with a mouse model of idiopathic pulmonary fibrosis (IPF)[1].
Read more