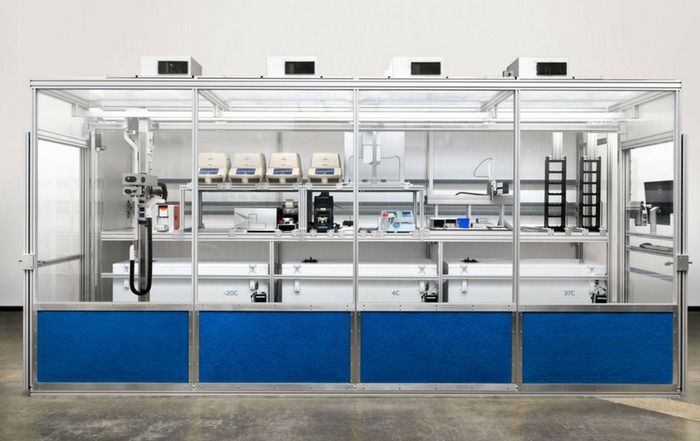 The industry partners will use the money to train artificially intelligent laboratory robots.
Many people assume that when robots enter the economy, they'll snatch low-skilled jobs. But don't let a PhD fool you — AI-powered robots will soon impact a laboratory near you.
The days of pipetting liquids around were already numbered. Companies like Transcriptic, based in Menlo Park, California, now offer automated molecular biology lab work, from routine PCR to more complicated preclinical assays. Customers can buy time on their 'robotic cloud lab' using any laptop and access the results in a web app.
Read more