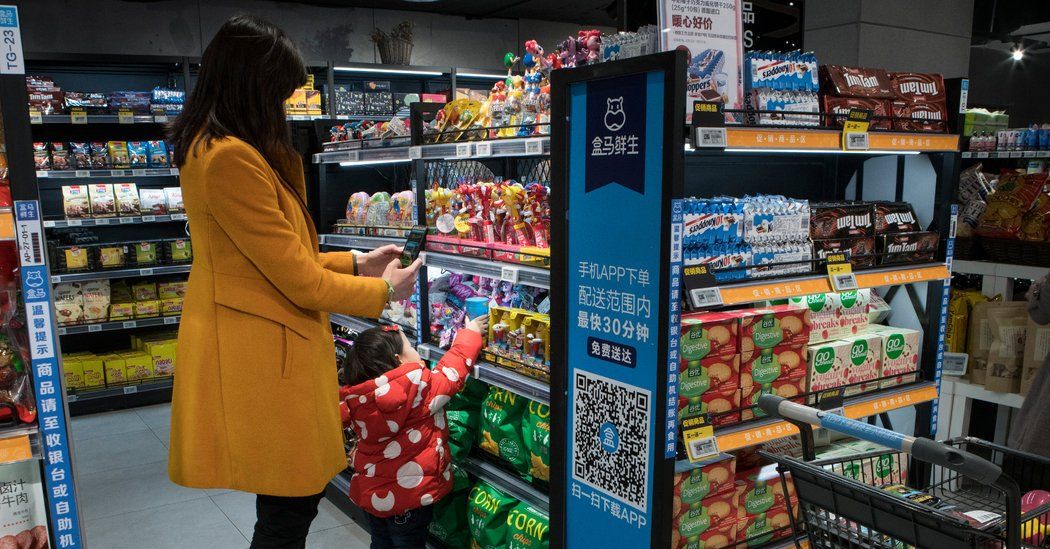 Companies are testing robots that help keep shelves stocked, as well as apps that let shoppers ring up items with a smartphone. High-tech systems like the one used by Amazon Go completely automate the checkout process. China, which has its own ambitious e-commerce companies, is emerging as an especially fertile place for these retail experiments.
---
But the opening of Amazon Go in January was alarming for many retailers, who saw a sudden willingness by Amazon to wield its technology power in new ways. Hundreds of cameras near the ceiling and sensors in the shelves help automatically tally the cookies, chips and soda that shoppers remove and put into their bags. Shoppers' accounts are charged as they walk out the doors.
Amazon is now looking to expand Go to new areas. An Amazon spokeswoman declined to comment on its expansion plans, but the company has a job posting for a senior real estate manager who will be responsible for "site selection and acquisition" and field tours of "potential locations" for new Go stores.
"Unanimously, there was an element of embarrassment because here is an online retailer showing us how to do brick and mortar, and frankly doing it amazingly well," said Martin Hitch, the chief business officer of Bossa Nova Robotics, a company that makes inventory management robots that Walmart and others are testing.
Read more