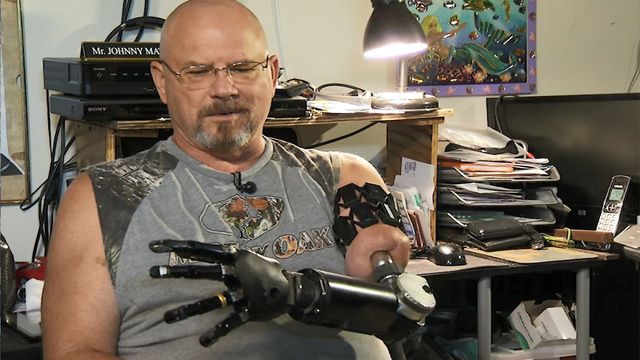 He now officially owns them! #CyborgsRule
---
Port Richey, Fla. (WOFL FOX 35) — Johnny Metheny sits at an electric piano in his Port Richey home self-teaching himself the song Amazing Grace. Johnny's never played before, but he's determined to master the song. He plays through fairly well with his right hand.
"That side I got down pretty good," said Metheny.
Then he raises his left hand to the keyboard, the hand he's only known for a few short months, and that he never thought he'd be raising. The world's first fully mind controlled artificial arm.
Read more