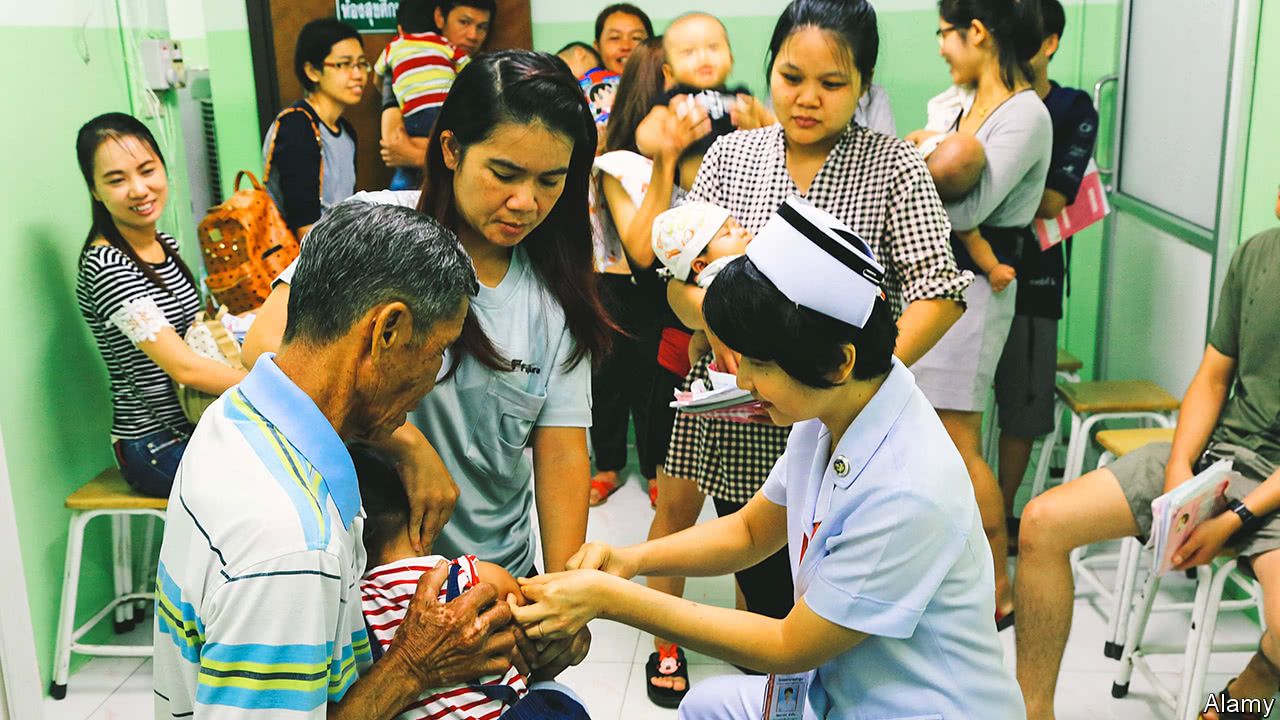 Nearly 10% of global GDP is spent on health care, according to the latest data from the WHO. Rich countries spend an average of 12%, with America an outlier well above that; middle-income ones (including China) 6%; and low-income ones just under 6%. In developed countries, 60% of health spending comes from public sources. In poor economies the figure is around 40%. As economies grow and governments are able to allocate more resources to health, the share of individual out-of-pocket spending typically falls. But the variation in such spending in poor countries suggests that the health systems they end up with depend on their choice of public policies.
---
IN 2013 A GROUP of doctors and health economists argued in the Lancet that a "grand convergence" would be possible over the next two decades. If governments spent more on health, and more wisely, mortality rates in the poorest countries could fall to those seen in the healthiest middle-income ones. That would amount to saving 10m lives a year.
To see what a high-quality health-care system in a developing country looks like, consider the case of Farida Waree, a 55-year-old housewife in Thailand. In early 2016 Mrs Waree felt a lump on her right breast. She went to her local primary-care centre, which referred her to Nakornayok provincial hospital. She was diagnosed with cancer, and over the next year was given a mastectomy, chemotherapy and Herceptin, an anti-cancer drug. Five years earlier her treatment might have cost her 800,000 baht (about $25,000), much more than she and her family could have afforded. Instead, nearly all the costs were covered under Thailand's Universal Coverage Scheme. The cancer is now in remission. "I consider myself very fortunate," she says.
Get our daily newsletter
Upgrade your inbox and get our Daily Dispatch and Editor's Picks.
Read more