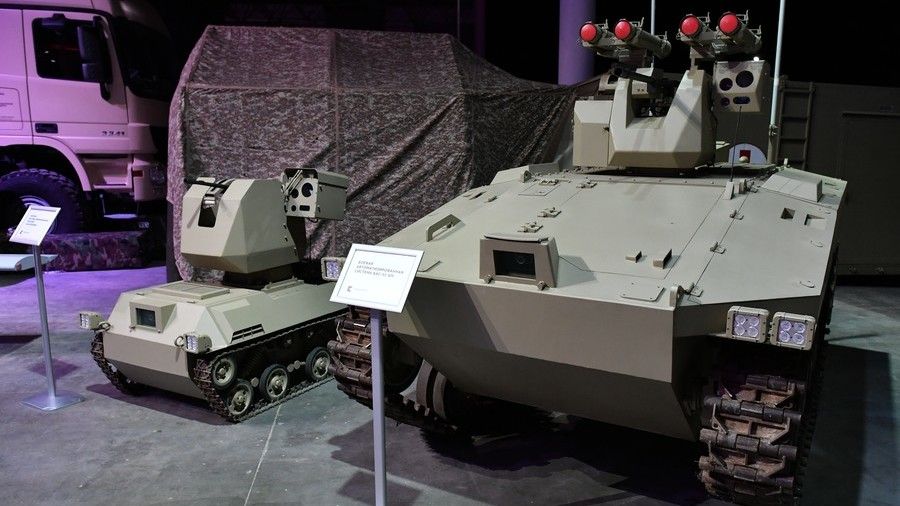 The battlefields of the future look set to be the province of robots duking it out on the field as their operators sit pretty, miles away. Russia is moving in leaps and bounds towards fielding its own unmanned forces.
Modern robots are nothing like the Terminator: Fielding human-shaped automatons for combat is much more trouble than it's worth, so most ground robots are more or less tank- or car-shaped. They aren't fully controlled by an artificial intelligence, either – not just yet, at least.
With its enormous war budgets and military industrial sector, it's no surprise the US has been at the forefront of unmanned combat vehicle development. Its Predator drones have been raining death on Pakistan, Afghanistan and Yemen for over 15 years now, and it has been employing small, ground-based firing platforms like SWORDS for years, not to mention the multitude of bomb disposal and surveillance robots.
Read more