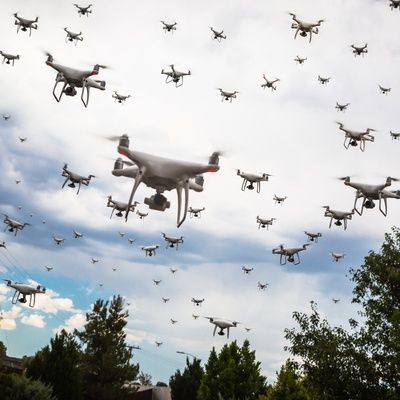 Machine-learning technology is growing ever more accessible. Let's not have a 9/11-style 'failure of imagination' about it.
There is a general tendency among counterterrorism analysts to understate rather than hyperbolize terrorists' technological adaptations. In 2011 and 2012, most believed that the "Arab Spring" revolutions would marginalize jihadist movements. But within four years, jihadists had attracted a record number of foreign fighters to the Syrian battlefield, in part by using the same social media mobilization techniques that protesters had employed to challenge dictators like Zine El Abidine Ben Ali, Hosni Mubarak, and Muammar Qaddafi.
Militant groups later combined easy accessibility to operatives via social media with new advances in encryption to create the "virtual planner" model of terrorism. This model allows online operatives to provide the same offerings that were once the domain of physical networks, including recruitment, coordinating the target and timing of attacks, and even providing technical assistance on topics like bomb-making.
Read more